What if I told you that there is a magical place right in the heart of Paterson, New Jersey.  A place where you can set your imagination free and let it run wild, while bouncing off the brick walls and echoing it's excited screams through the high ceilings of an old historic building? Would you believe me? The Paterson Art factory is that and more.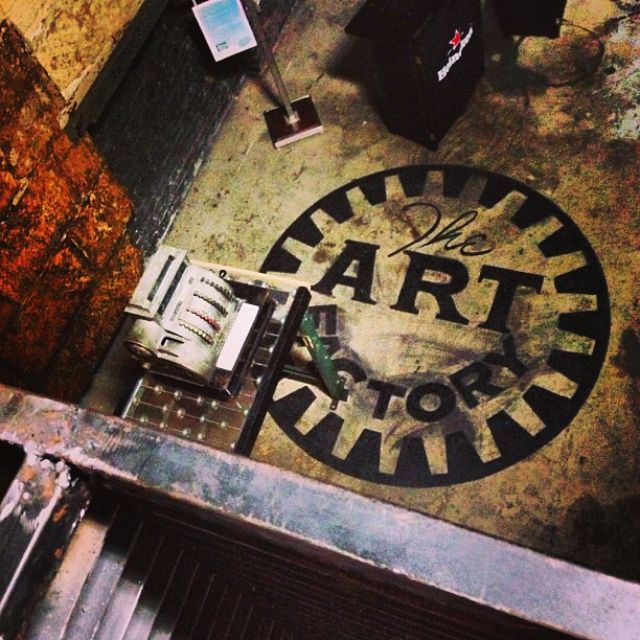 I have known about The Art Factory for almost a year now. My impression whenever I heard the name was that it was some type of exhibition art gallery with paintings hanging on the walls. I believe that a lot of my peers would agree with me. About a week ago, I had the pleasure of linking up with an old college class mate named Will Roman, and an old friend from my neighborhood, Jeison Pena, who happens to be a director at the place, and kindly gave us a tour of the location.

So, what is really The Art Factory? It is a creative space for professional artists.  They have available event space for rent, whether it's short or long term. It is the perfect location for projects such as, Films, music videos and commercials. They also have a photography studio and a television set. There are also studio membership options, where you can rent out a private space to work on your creative needs. The membership comes with perks like access to the large industrial workspaces, photo studios, and lounges, to name a few. Did I mention that they provide rooms to host social events as well? These guys do it all!

The Art Factory has been visited by figures such as Wyclef Jean, DMC, Jadakiss, K. Michelle,  trina, French Montana, Reaguetton singer Arcangel, baseball player Jose Reyes, Hall of Famer  Bill Laimbeer, NBA allstar Mark Aguirre, famous artis Dave Garibaldi, Dennis Rodman, producer Omar Epps, and the list goes on.
This slideshow requires JavaScript.
By the end of the tour, our perspective of the entire Art Factory had changed. How can such an amazing place, in such a big city, be so underrated? The size of the place and available space to put your creativity work with is fascinating. We left the place eager to create amazing projects and look forward to returning soon.
For more information visit The Art Factory Website
or email InfoTheSocialButterfly@Gmail.com

Comments