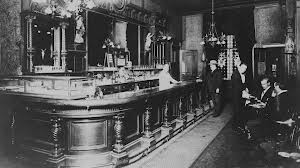 The 1920's was a time of swing and love, but it was mostly known for the prohibition time. During this era, alcohol was illegal and not allowed to be consumed, bought or sold. This did not stop people from still consuming and negotiating the beverage. Businesses started forming secret bars and nightclubs in the back of their stores. They would have a secret entrance or would need a password to have access.
In 2014 all over the United States, especially in New York City these type of bar themes still exists. So if you are looking for something new and taking a step back into time these bars are a must. They are called the Speak Easy movement. There are many locations all over New York with the Prohibition rules of entering through a secret door or needing a password. It's like going back into the 1920's.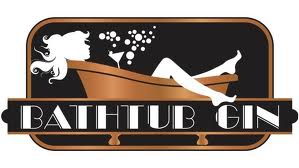 This past weekend I had the great pleasure of taking my fiancé for his birthday to one of these style bars. It was our first experience and we loved it. We went to Bathtub Gin located 132 9th Ave (between 18th & 19th street) New York, NY 10011.
Bathtub Gin is a great bar. They have music, great vibe, and food service till 3:30am. The food and drink prices are a bit high but if you're looking for something different and fun to go to this is the place. You enter the bar through a coffee shop and then there is a secret door they let you in through. There, the nightlife begins and an experience during the prohibition times happens. It's a very nice place and you will have a great time!
For more information on travel tips feel free to email, infothesocialbutterfly@gmail.com

Comments