The avocado is often confused to be a vegetable, but in all reality it is a fruit with less sugar than the usual ones. It is considered to be a "perfect food" by many nutritional experts. With their flavor, texture, nutritional value and culinary versatility, avocados might be one of nature's highest achievements. Such a yummy and beneficial produce cannot be ignored. We have made a list of why you should treat avocado as your new best friend.
Nutrients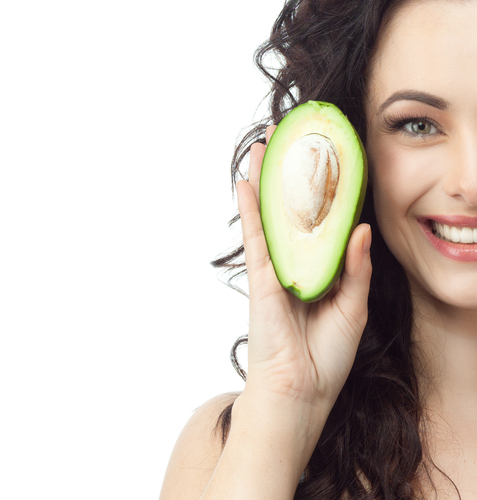 Avocados provide nearly twenty essential nutrients, including fiber, potassium, Vitamin E, B-vitamins and folic acid. They also act as a "nutrient booster" by enabling the body to absorb more fat-soluble nutrients, such as alpha and beta-carotene and lutein, in foods that are eaten with the fruit.
Health Benefits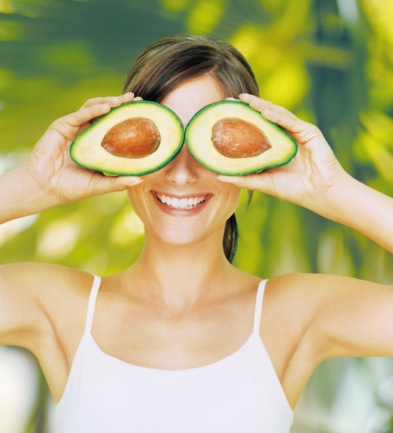 Avocados are sodium-free, cholesterol-free and have only five grams of fat per serving, most of which is monounsaturated fat; the "good" cholesterol-lowering fat. Avocados can help consumers meet the dietary guidelines of the American Heart Association, which are to eat a diet that is low to moderate in fat.
Hair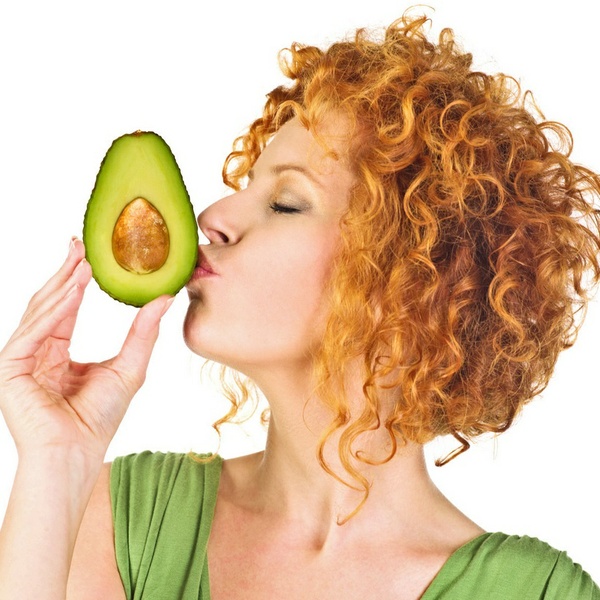 Avocado provides great hair treatment. It nourishes you hair and moisturizes it from inside out, leaving it rejuvenated and well revitalized. Avocados are high in vitamins B and E, which work at the cellular level to protect and strengthen hair. Vitamin B is essential for hair growth. Vitamin E helps repair damage on the scalp, which may slow or prevent hair growing. Avocado also aids in moisturizing dry hair and revitalizing split ends.
Skin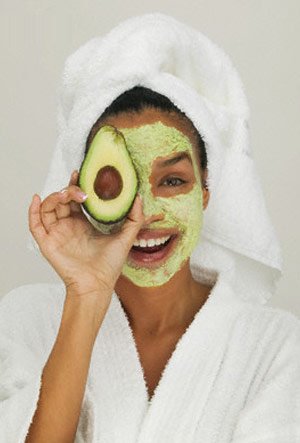 Avocados are Mother Nature's skin moisturizer. With their healthy fats and phytonutrients, they offer remarkable benefits to human skin
• Skin Cleanser-Rich in Vitamin A, avocado helps to remove dead skin cells from your body. The fruit oil can be easily absorbed by skin and makes for a great massage lotion. It penetrates deep into the skin layers and restores nutrients. In turn, this helps stimulate growth of new skin cells and improves your skin's blood circulation.
• Moisturizer- Skincare products containing avocado oil are excellent for dry, parched skin. Avocado oil's wonderful moisture retaining abilities make it an excellent moisturizer for dehydrated skin typeAvocado oil is also used on lips to prevent chapping.
• Reduces wrinkles- The antioxidants and amino acids in avocados help to get rid of toxins that promote premature aging and wrinkling of the skin.
• Sunscreen- Avocado oil is a natural sunscreen that keeps harmful UV rays from wreaking havoc on your skin. It is also an excellent treatment to cure sunburns.
By: Mari Posa
For this and other Beauty articles visit blog.traphicmag.com

Comments