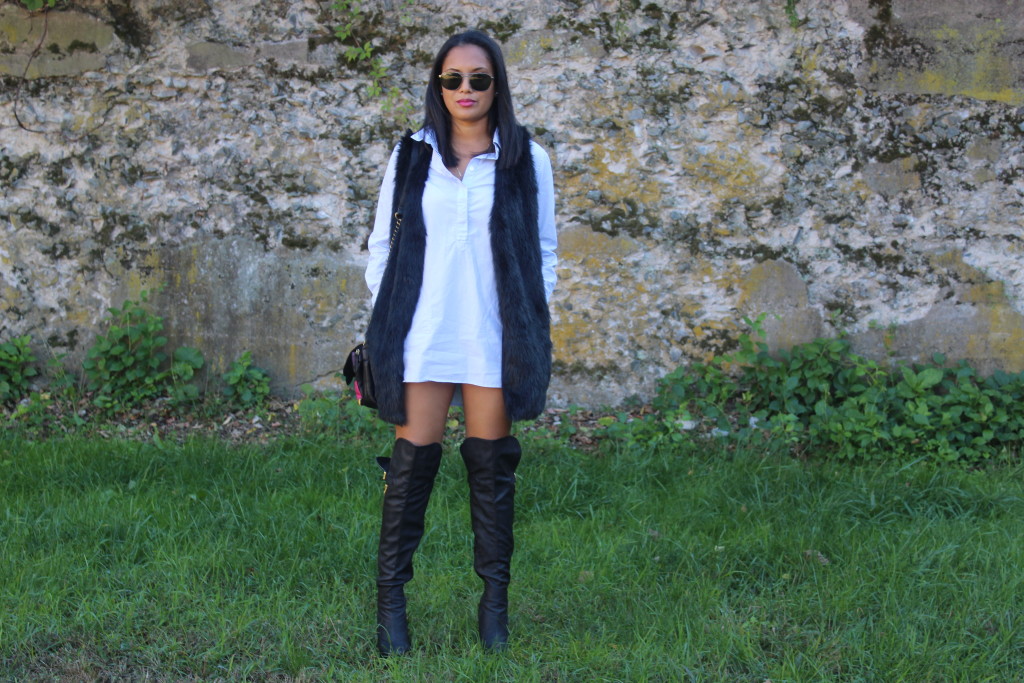 The boyfriend shirt dress is a very trendy and daring piece.  A lot of women are hesitant to wear it, either because they feel that it might fit funny, the length; or they're unsure how to style it.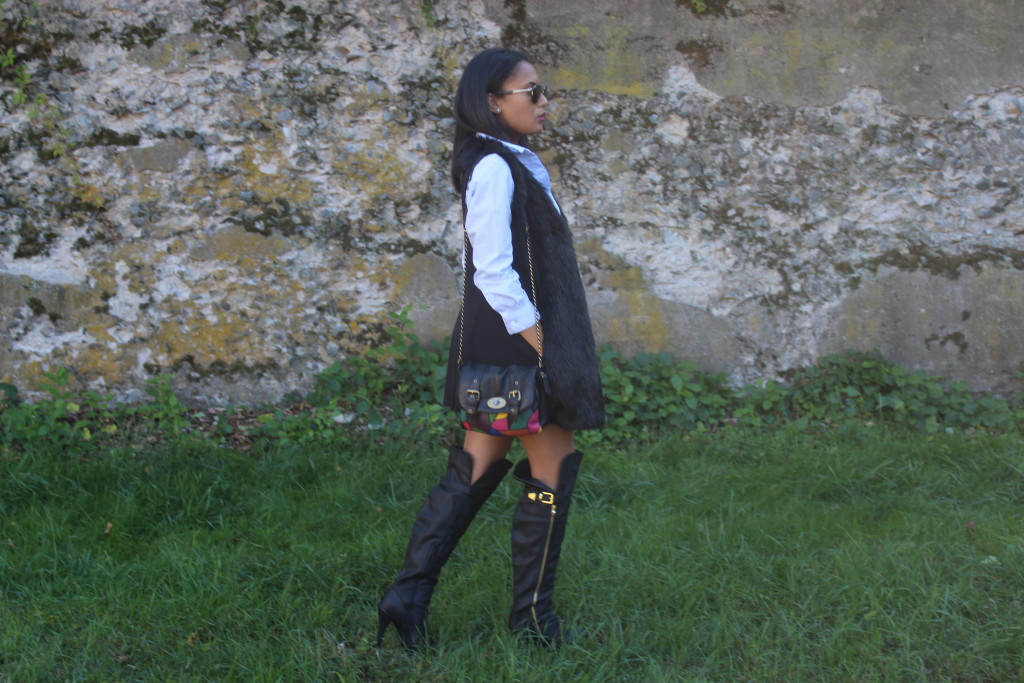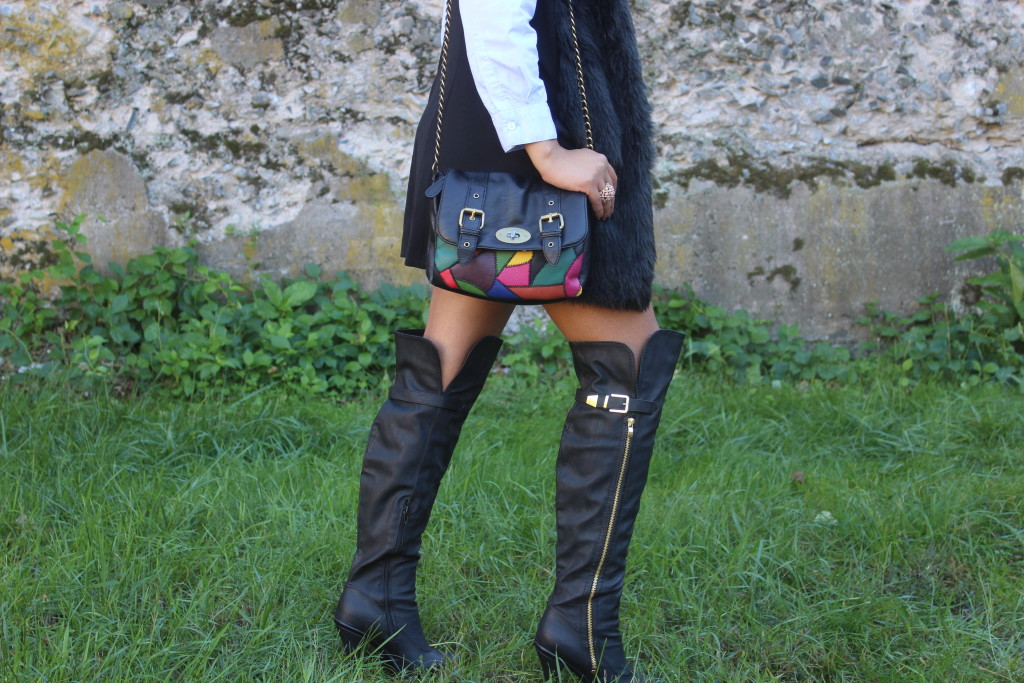 I wore mine for the first time over the Summer with pumps. But wanted to try it a different way in the Fall. We have been really lucky with the weather this year. Fall has been just lovely, giving us an opportunity to play with pieces before we have to bundle up for the Winter.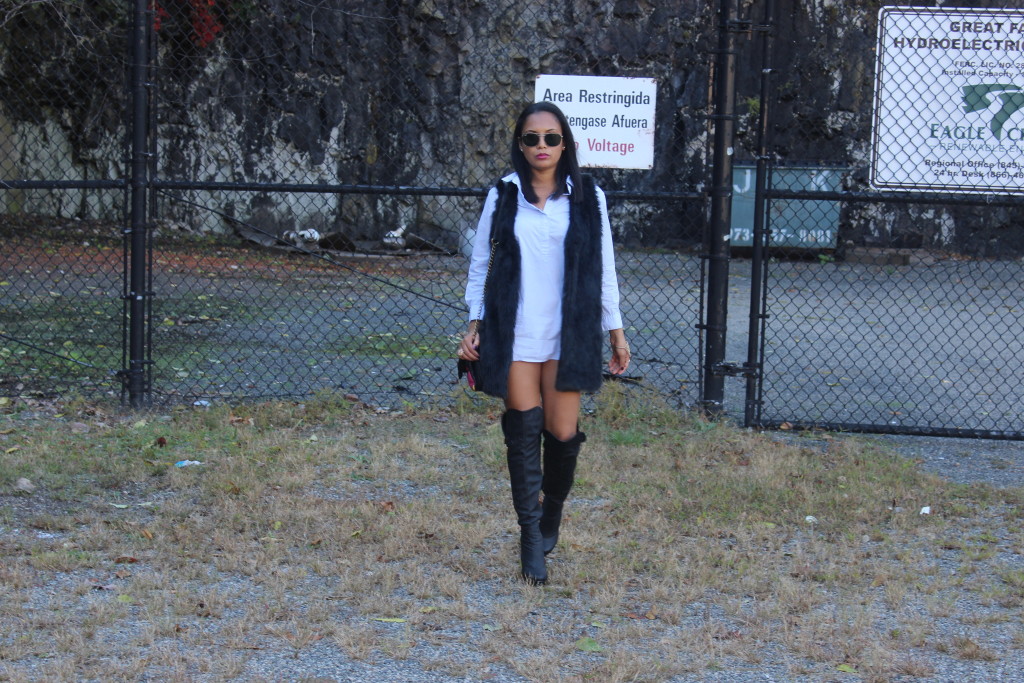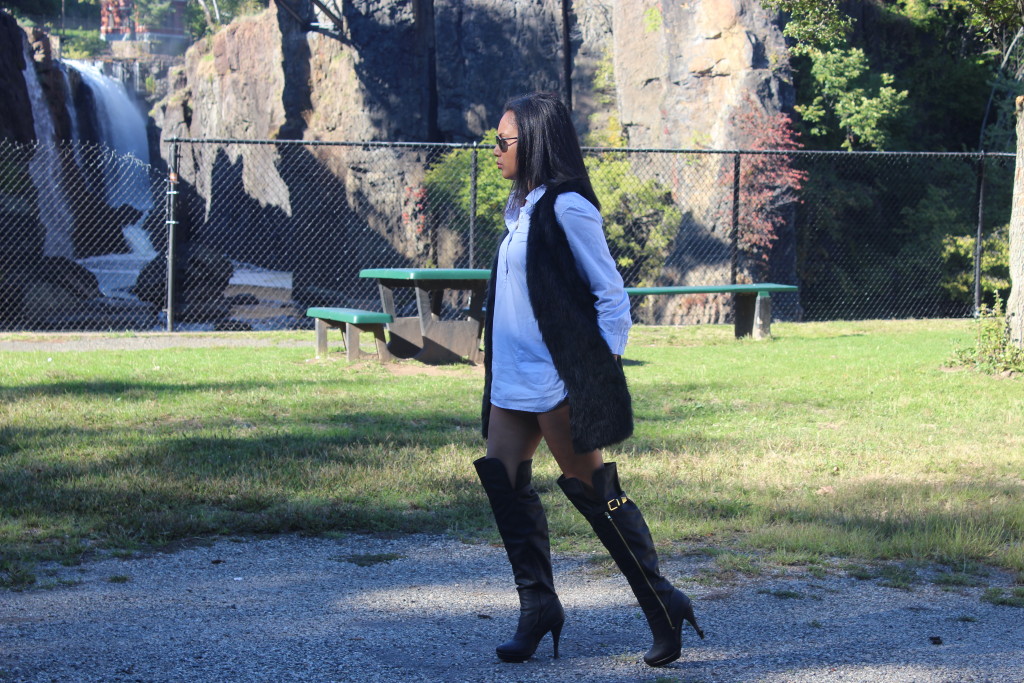 I decided to throw on a faux fur vest and knee high boots to give my boyfriend shirt dress a twist. I cannot explain how sexy and fashionable this simple mix of clothing made me feel. You can never go wrong with a vest to accessorize any outfit that you feel unsure about.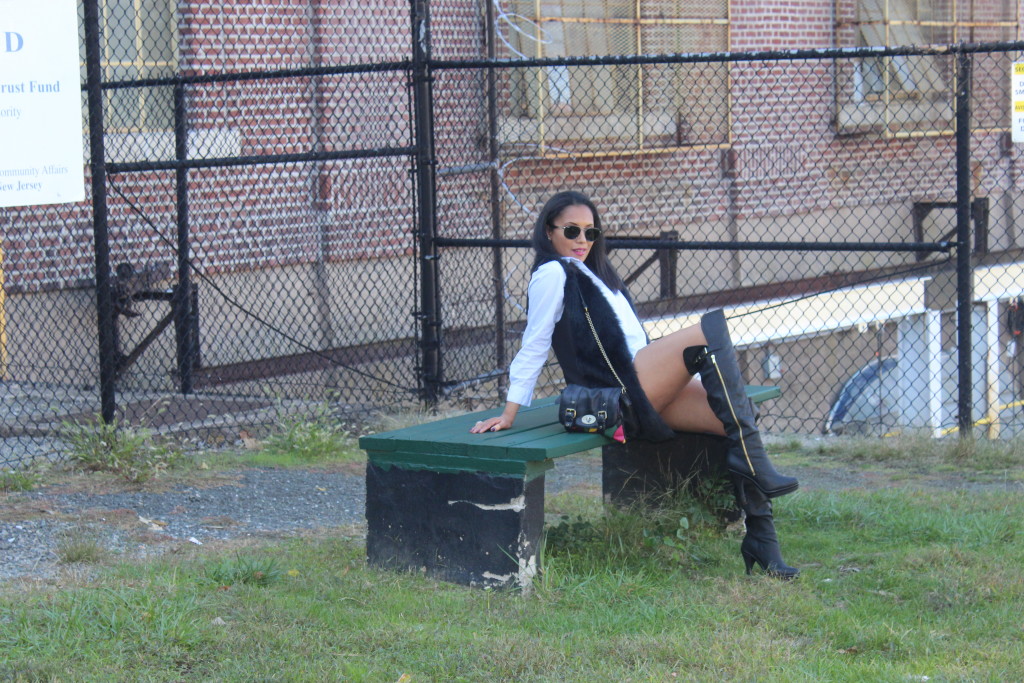 Shirt Dress: Uniqlo
Vest: Target
Boots: Charlotte Russe
Bag: Forever 21
Glasses: Ray-Ban
Photos by: Britney Sanchez
Location: Paterson Great Falls

Comments