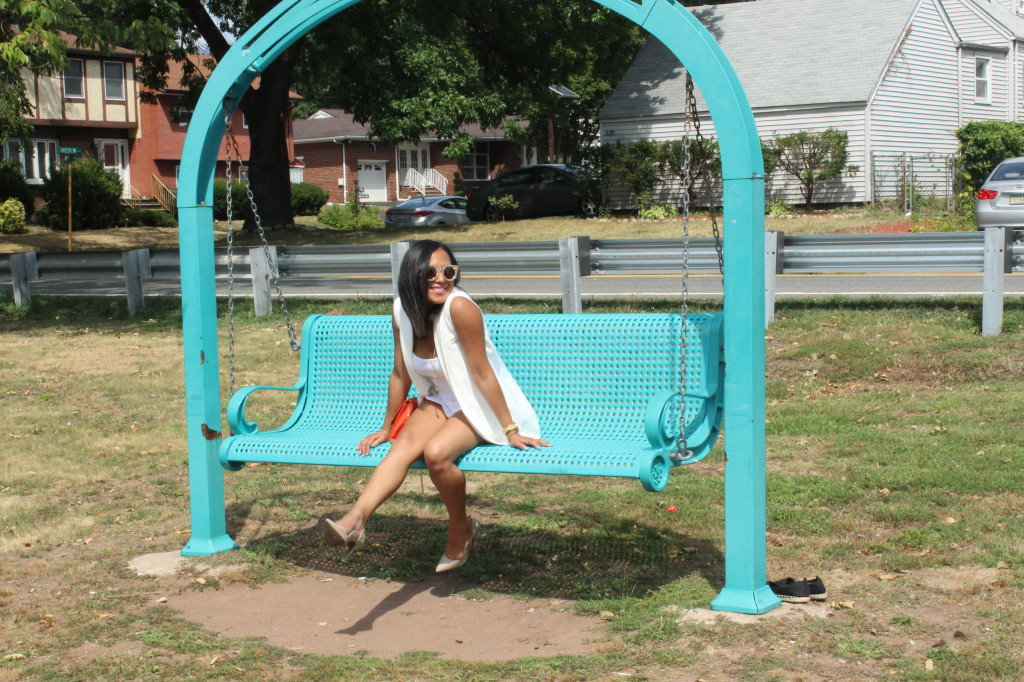 The end of Summer is quickly approaching.  Pretty soon, we will start digging out our knitted scarves, light sweaters, and boots from our closets. Before my wardrobe starts changing from bright colors and flower patterns to more solid colors that resemble Autumn leaves, I wanted to make a tribute to my favorite season of all, Summer.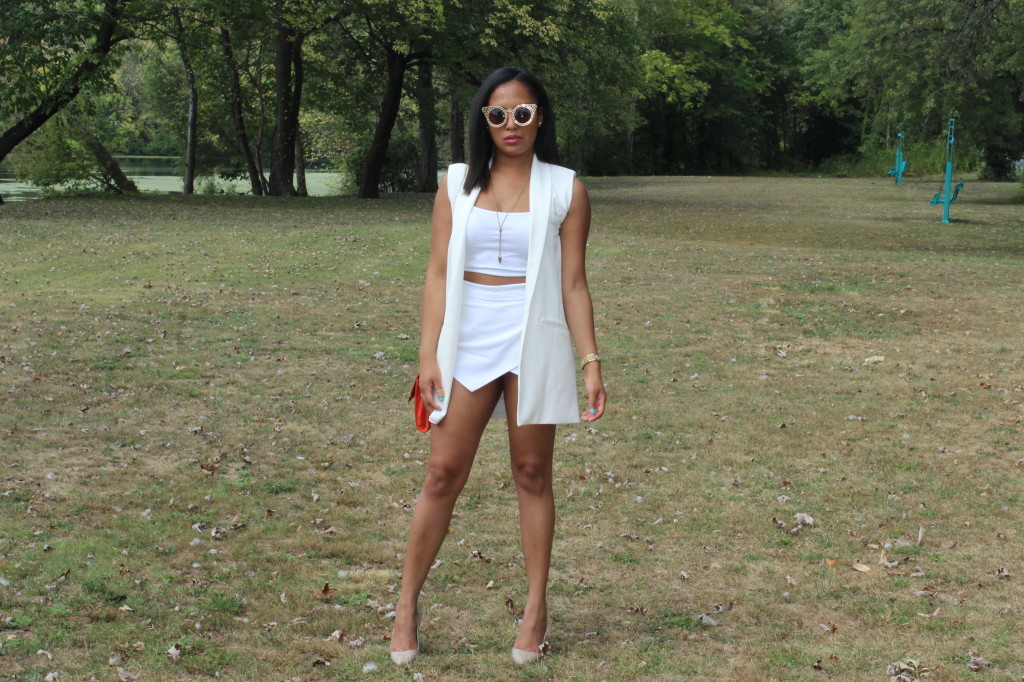 Wearing white during the Summer has been a very long standing tradition. Mainly because it typically keeps you cooler than other colors against the sun. Than for some reason there was an unwritten fashion rule that became popular around the 1800's that you cannot wear after Labor Day. Do I follow this rule? Absolutely not.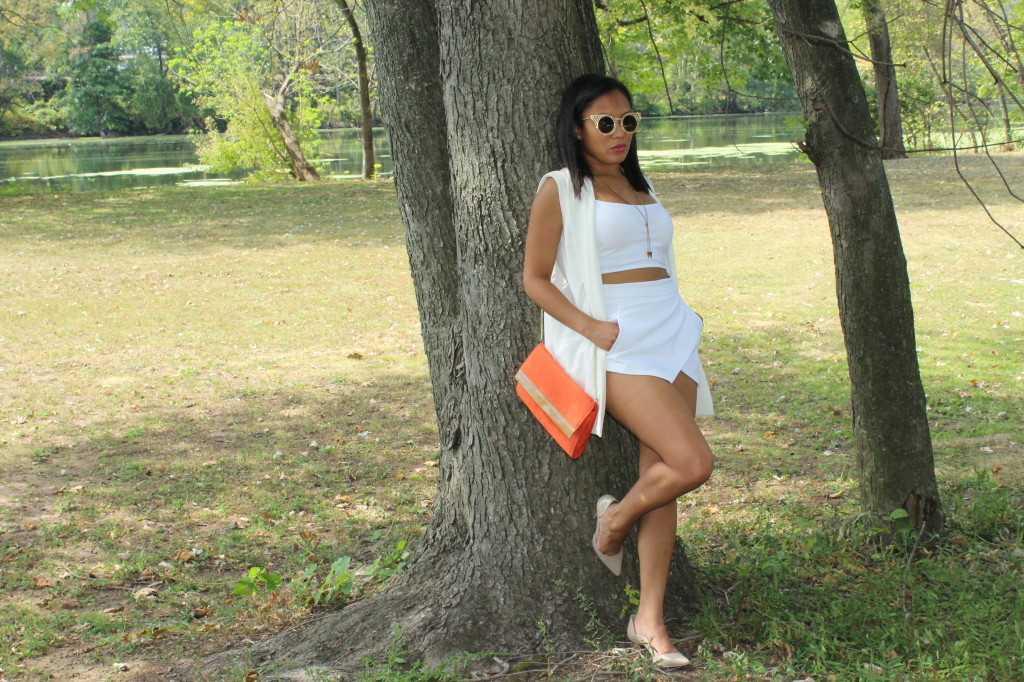 I do however, enjoy dressing in all white during the hot months.  It makes me feel refreshed and even Goddess like. It is such a pure shade, symbolizing wholeness and completion. In color phycology, white is the color of new beginnings.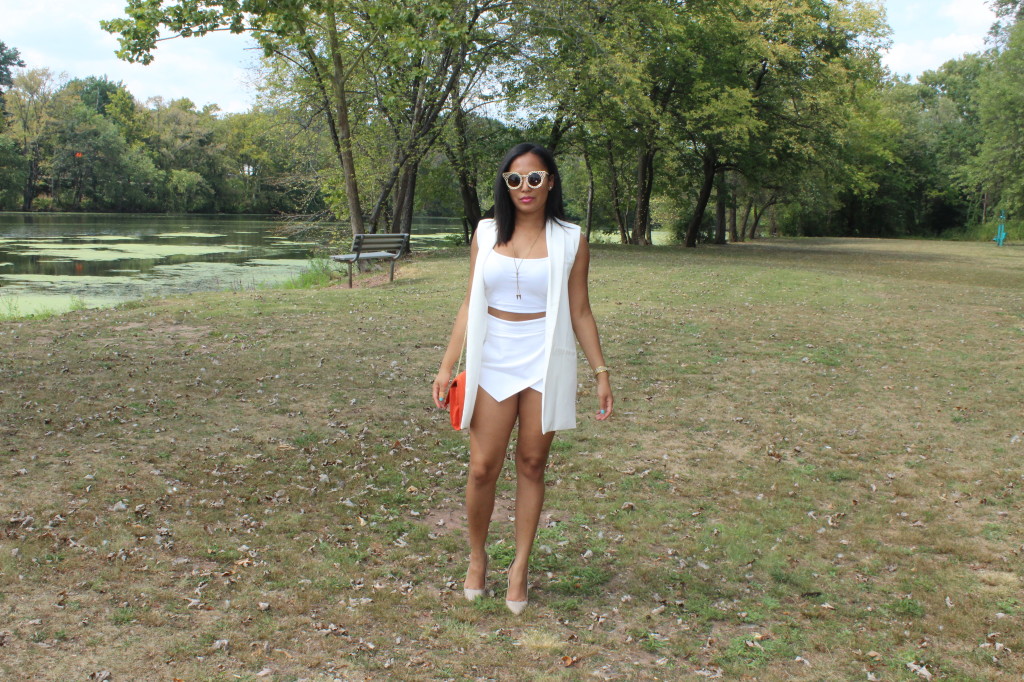 In all honesty, if you walk into a room wearing all white for any given reason, all eyes are guaranteed to be on you.  It is amazing how one of the two most neutral colors can be so eye catching.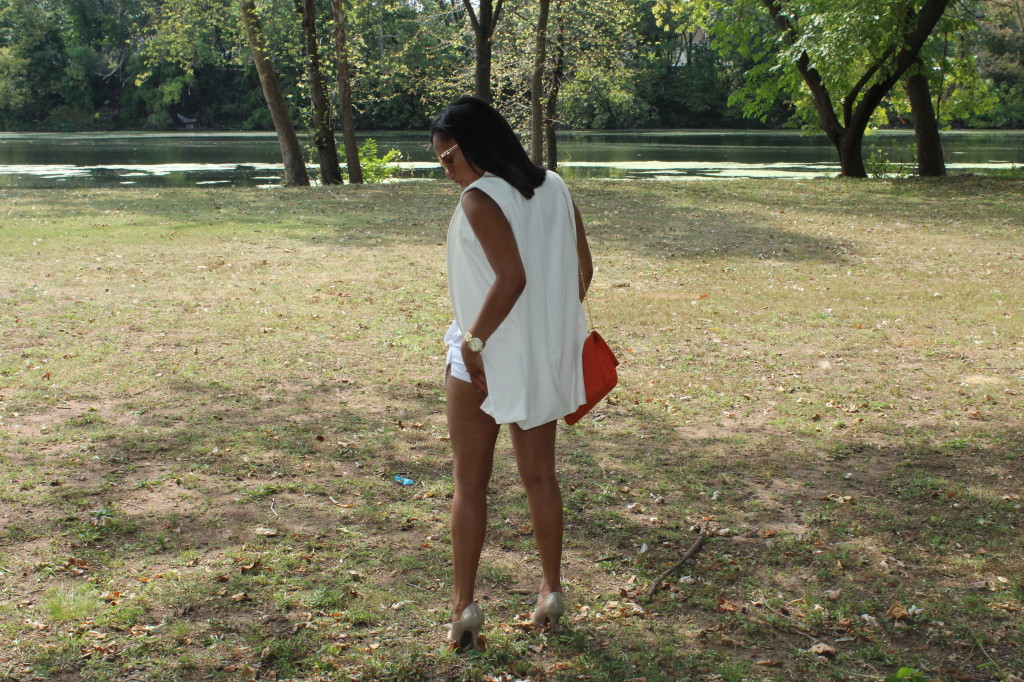 So while the sun is still shining, and the summer breeze blowing through my hair, I'll take advantage of wearing this heavenly hue.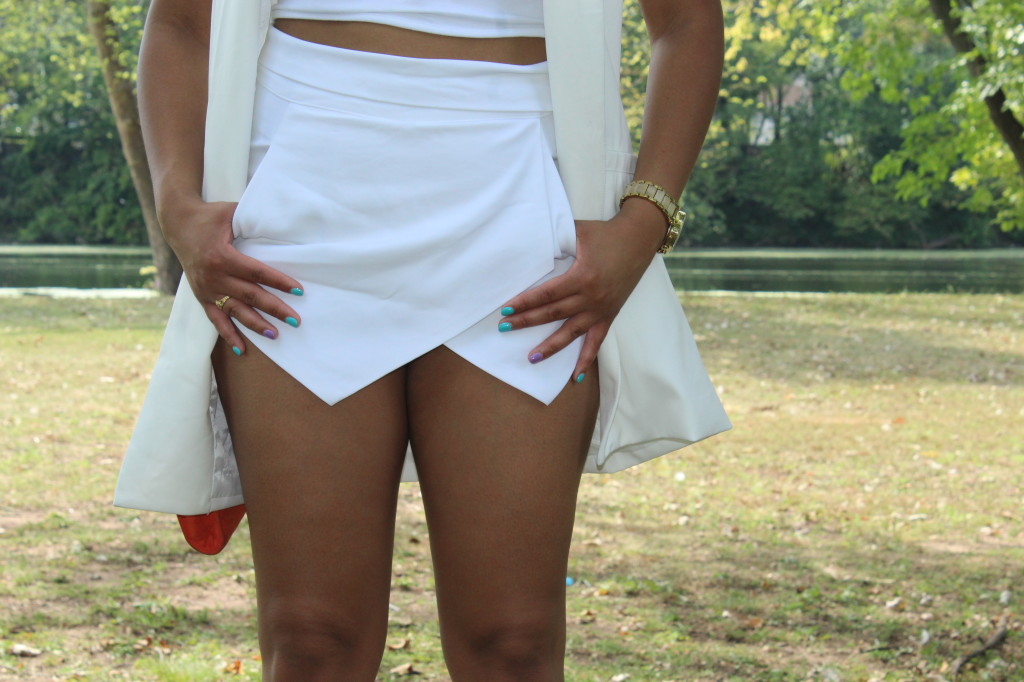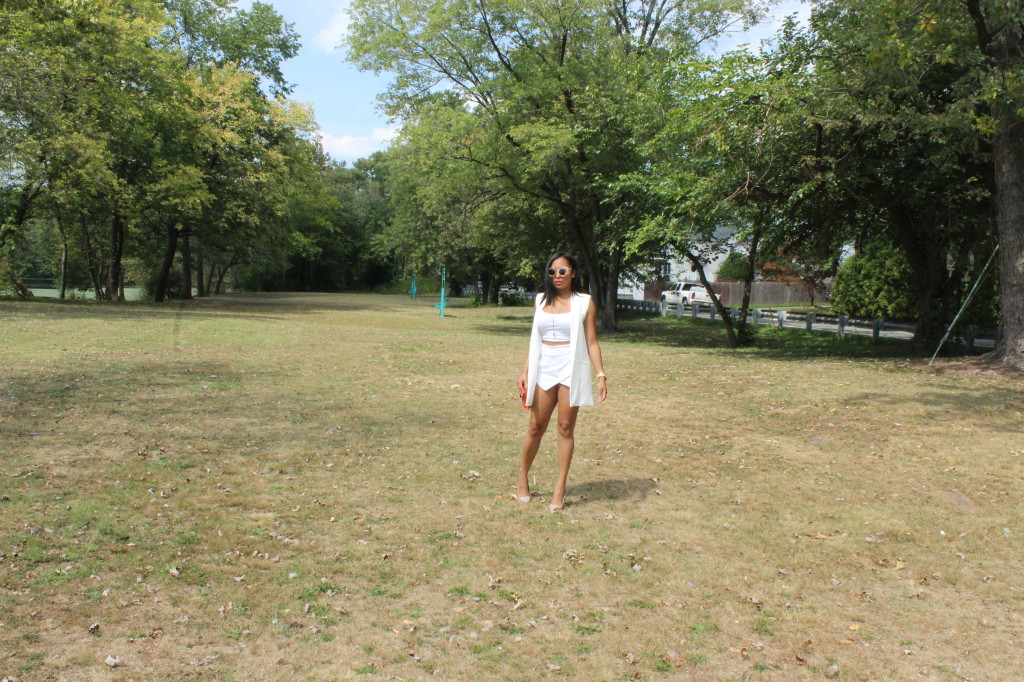 Vest: Missguided
Skort: SheIn
Shirt: Old
Shoes: Bakers
Glasses: SheIn
Bag: H&M
Photos By: Britney Sanchez
By: Marileidy Morel

Comments