The Social Butterfly has been attending Fashion Week for two years now. Ever since we launched the blog on summer of 2013, we kicked it off by broadcasting our adventures at Miami Swim Week. However, this was the season that we had the most shows thus far. Which don't get me wrong it was really exciting, but also kept us really busy.
Having to style looks for almost every day of Fashion Week can get a little hectic and expensive. Luckily for me I was able to keep calm and save money. We always hear the term, "I have nothing to wear". I decided to go through my closet and recycle old pieces by styling them differently to make them look like a complete new outfit.
Okay, so there's not much that you can do when repeating a jumpsuit right? Ummm wrong, I kicked off my fashion week by attending the Leanne Marshall show sporting this old jumpsuit. I switched up the shoes, the bag and added a hat for glamour, and voila! There you have it!
So I'll be honest, I loved this outfit so much the first time that I wore it, that I repeated it the same way for AMCO Fashion Week. Same top, skirt and shoes. What I did different? I switched the bag and added these killer round shades. Plus, lets not forget this fabulous J.LO bun.
I opted for leather and faux fur for the FTL Moda show. I have worn all of these pieces before, but never together. So why not unite them?
Day 4: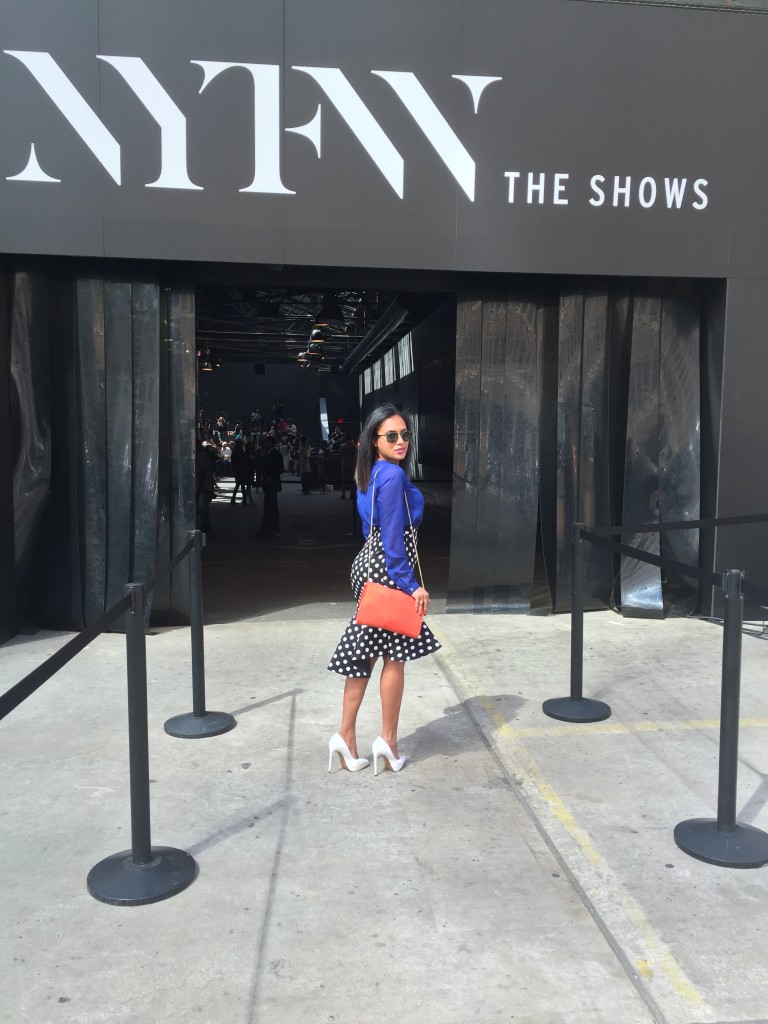 Ah! I love Korean Fashion, so had to wear something a bit dramatic for the Concept Korea show. This entire outfit is not recycled. The trumpet skirt I actually had for almost a year tucked away in my closet and I finally came across it and paired it up this ole blue chiffon top, white pumps and orange bag.
Day 5: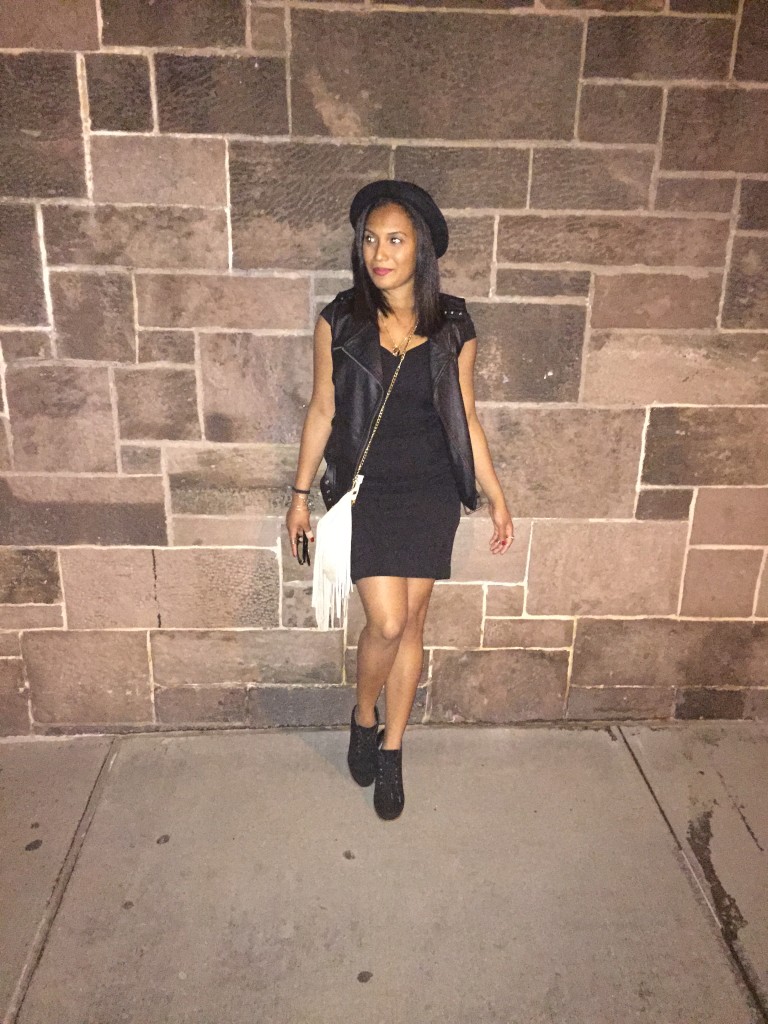 After so many days of running around the city in high heels and fancy outfits, I opted for something more casual for the Art Hearts Fashion evening show. This dress is actually a work outfit, which I would wear to the office with a blazer. But for the love of fashion, you can never go wrong with a little black dress. Specially if you throw over a bad ass motorcycle leather vest, some booties, and add some fringe.
Day 6: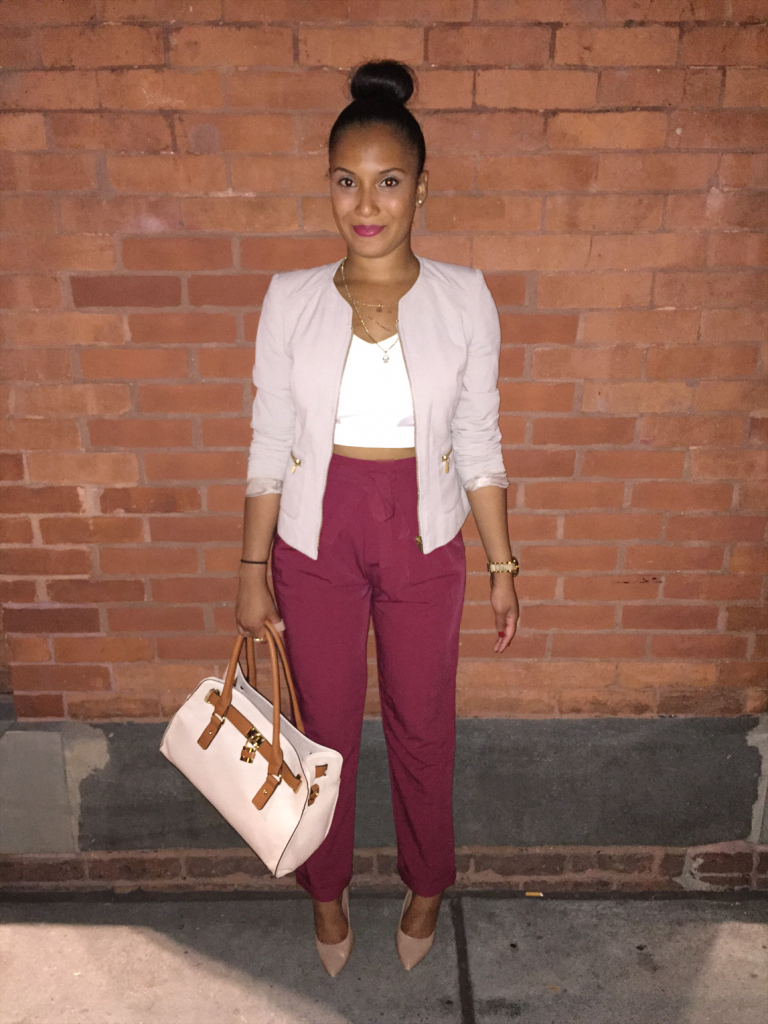 By the end of Fashion week I was also tired of skirts. I brought out this old pair of high waisted joggers for the French Connection event. Again, I paired it with a work blazer, a cropped top to add a sexy touch and some pumps, and there you have it. No need to spend big bucks to look fashionable.

Comments