Fashion is able to be a reflection of a person's personality in many different ways. It can allow you to change your personality from day to day. I know that I enjoy testing my limits when it comes to trends.
I adore stripes, floral prints, nice pastel colors and accessorizing. If you are like myself and enjoy wearing sequence; don't believe the cliché that this material is too flashy and it's only to be worn at nighttime. You can still take sequence and turn it into  daytime chic casual.
Here I am wearing a nice striped sequence top, with white shorts and black sandals for a more casual wear; while keeping it fashionable on top. You can always adjust style to your personal taste. Switch it up to black shorts, and wedges with a pop of color. You can never go wrong with the black, white or sequence.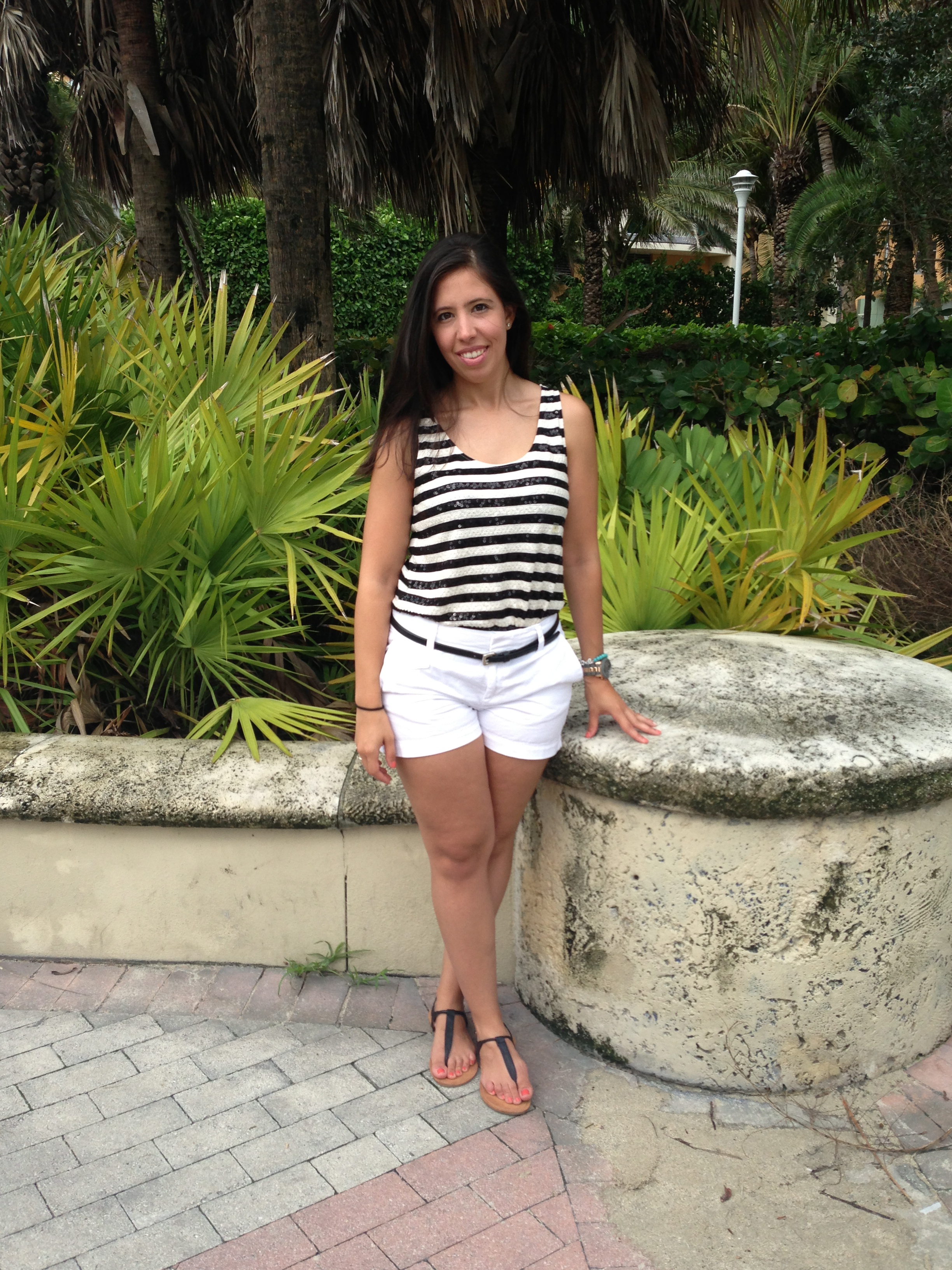 The top has just the right amount of sequence, not to flashy but still noticeable when wearing. Now turn your favorite sequence top into casual wear too!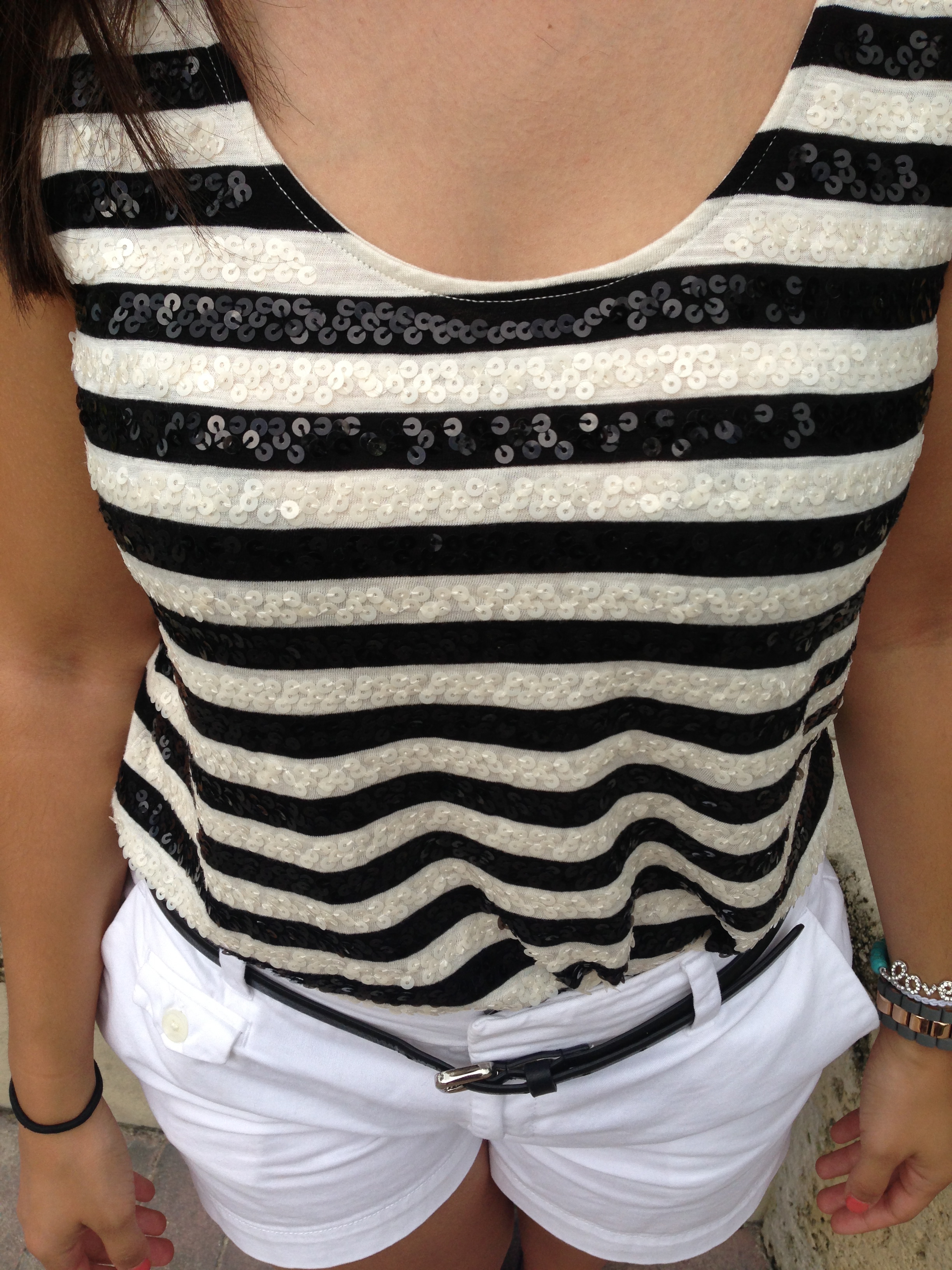 Shirt, Belt, Shorts from The Loft by Ann Taylor, Sandals from Steve Madden
By:
Samantha Rodriguez

Comments