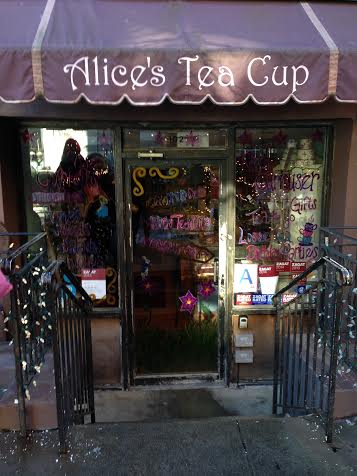 Winter has arrived in beautiful NYC and this calls for warm drinks! Whether it's your latte, hot cocoa or tea you need something to raise your body temperature. If you are looking for new things to do, or perhaps you're an Alice and Wonderland fan or simply love tea, then Alice's Teac Cup is the place to be. They have three chapter locations, one being located at 102 West 73rd street NY, NY.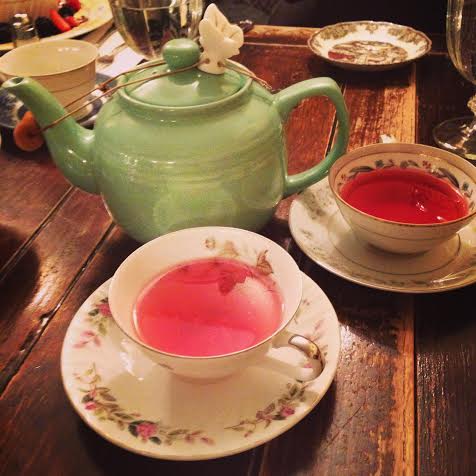 Alice's Tea Cup feels warm and cozy from the moment that you walk in. It's great for brunch or lunch with a friend to catch up with, a birthday party or even for brides to be this is a great place to spend quality time with your bridal party. This passed weekend I had the pleasure of having lunch here with my bridesmaids.
We had an amazing time and it was the best place we could have gone to for lunch. The menu at Alice's has a large selection and their tea list is endless. This place makes you feel like a young girl all over again, having tea parties. The tea I tried, which was absolutely tasty, was the herbal tea Hawaiian Paradise.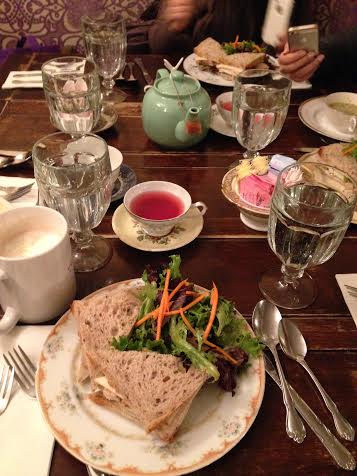 This is a must visit place when you are in Manhattan. Make sure to visit their website alicesteacup.com for more information on their menus and selections for possibly hosting an event at one of their locations. I know I will be back there again and so will my girlfriends. Who knows, this can become a tradition for us to visit "Alice's Tea Cup" more often.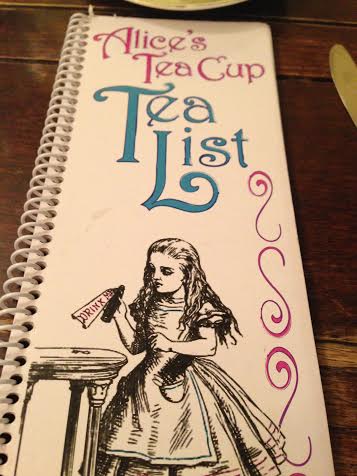 Make sure to try new places and share them with your loved ones. For more information on travel tips feel free to email infothesocialbutterfly@gmail.com

Comments