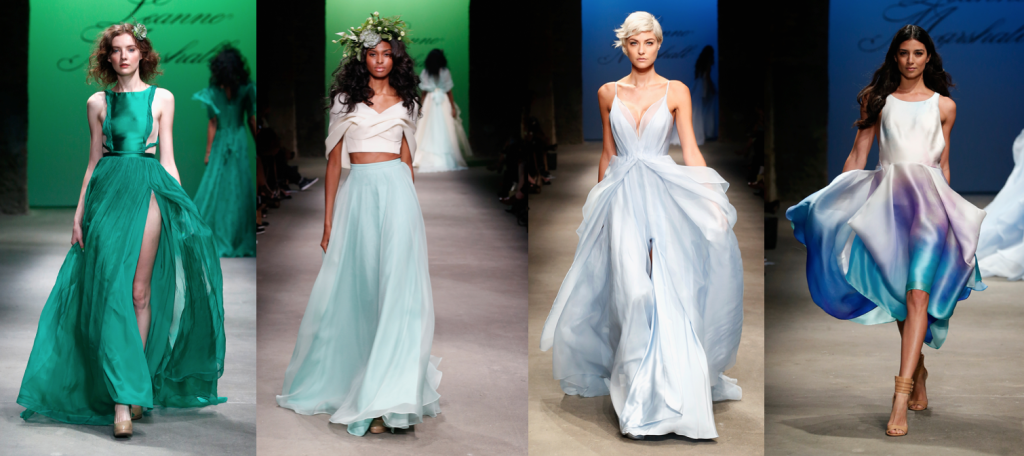 I kicked off my fashion week by attending a phenomenal show. Leanne Marshall, the  very successful project runway winner didn't disappoint with her Spring/Summer 2016 collection. Her modern and artistic designs took us through a magical fairy tale as each model walked down the runway in stunning dresses and gowns.
Leanne Marshall's collection included four series:
Included nine looks of all black dresses in luxurious silks and organzas with several custom designed digital prints.
2. Tsunami: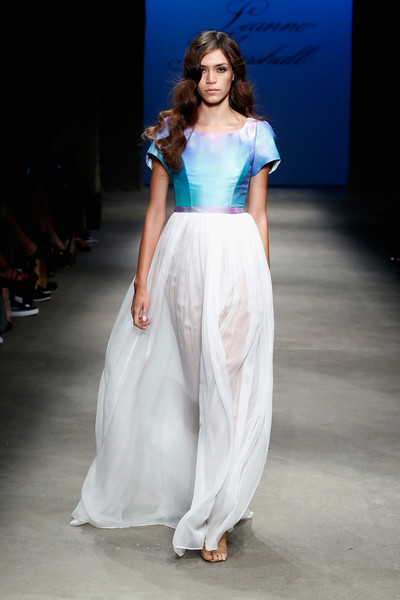 Was filled with a full spectrum of blues mimicking the hues of water in silhouettes that felt like waves cascading down the runway.
Began to transcend guests to a magical world filled with ethereal soft shapes, a combination of lavender and pale blue toned hues and original water-colored prints.
Gradually progressed from light earthen-toned, unstructured dresses to vibrant kelly green, floor length pieces that bloomed into full floral couture punctuated by a masterful blend of color and design that highlight Marshall's ability to tell a story through beautiful, wearable garments.
I personally loved the way that the dresses had  such a natural flow. The models looked like goddesses strutting down the cat walk. For more information you can visit www.LeanneMarshall.com

Comments