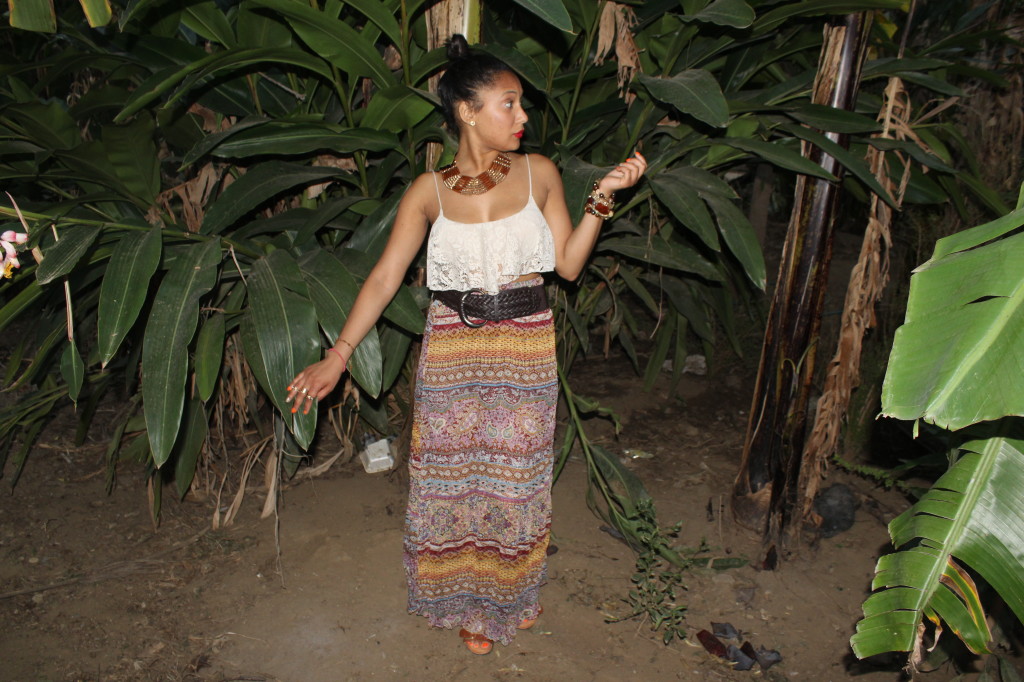 My grandma has always been a plant and flower lover. I remember being a little girl and being fascinated with her garden, where I used to play and she would yell at me for touching her precious flowers. I loved my childhood growing up in the country side of the Dominican Republic. Even though that I moved to the United States at the age of nine, the short years lived there will forever be a treasure in my heart.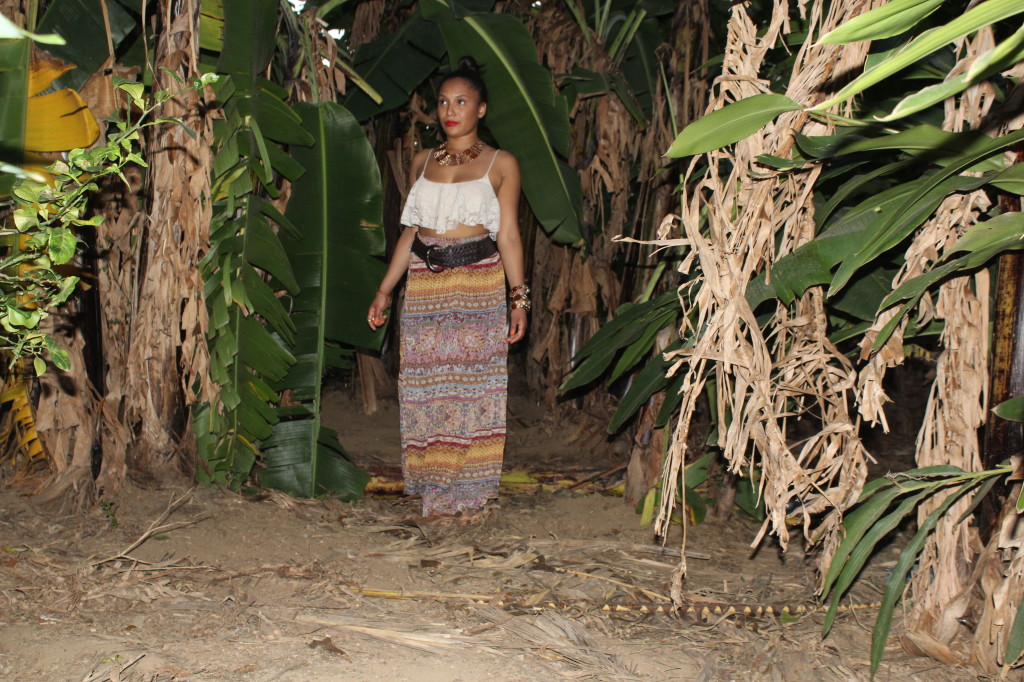 I feel like we had so much freedom as kids before, and I mean it in the sense that we would play outside until late without fear of any malice.  Being able to play in the gigantic backyard full of wild trees and splinters made me the happiest.  Now, the big backyard has been split up and dived by fences. The wild trees have been cut down, and replaced by trees of fruits and vegetables plants, and more flowers for grandma. Walking through my grandma's backyard brings back many flashbacks  of  children laughter and a feeling of nostalgia.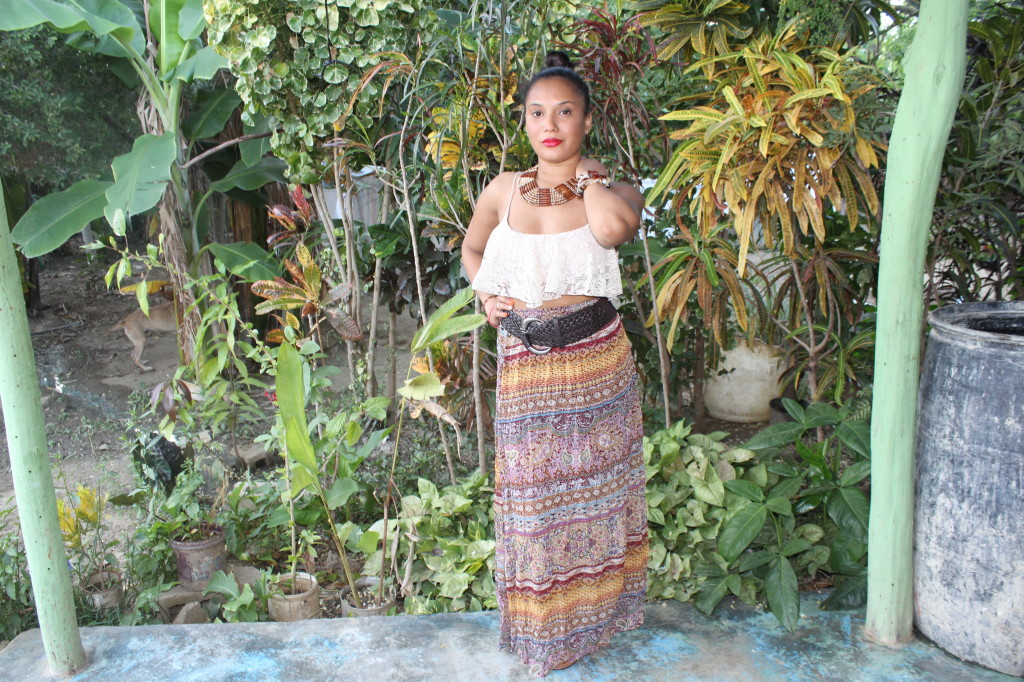 This hippie inspired comes from how I felt growing up in the Dominican Republic. I associate my childhood in my grandma's backyard to a hippie's lifestyle, just happy, free and full of love. I also relate it to an animal of the amazon, running wild and free through the jungle. The Maxi skirt has always been one of my favorite pieces. They are comfy, and the best go to item when you feel like having a casual day. I paired it with a cropped ruffle shirt and bamboo jewelry to represent the jungle.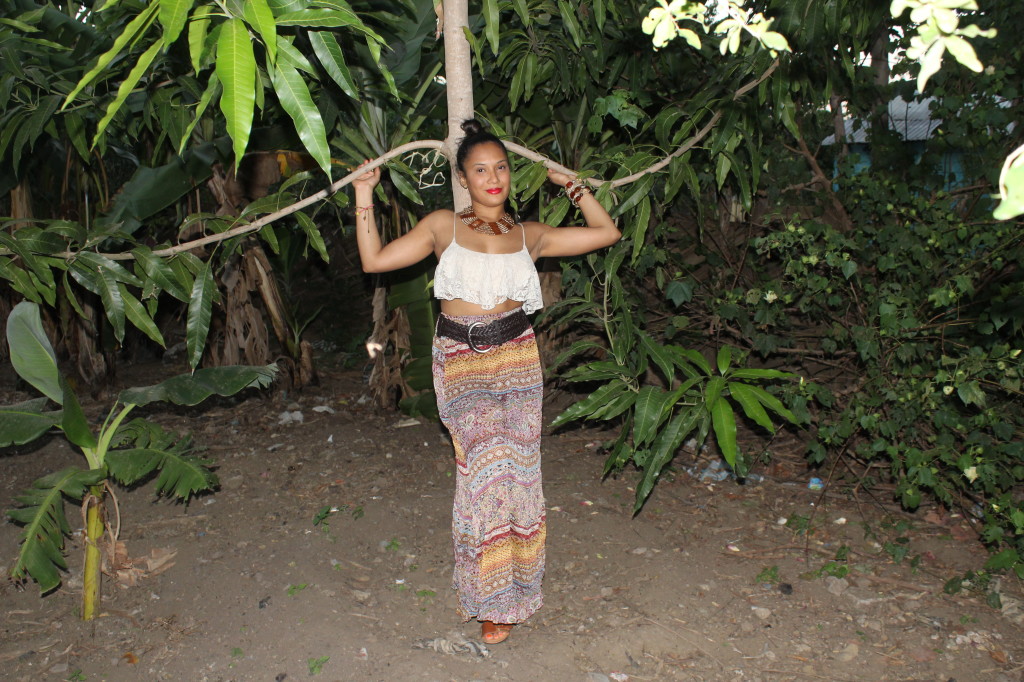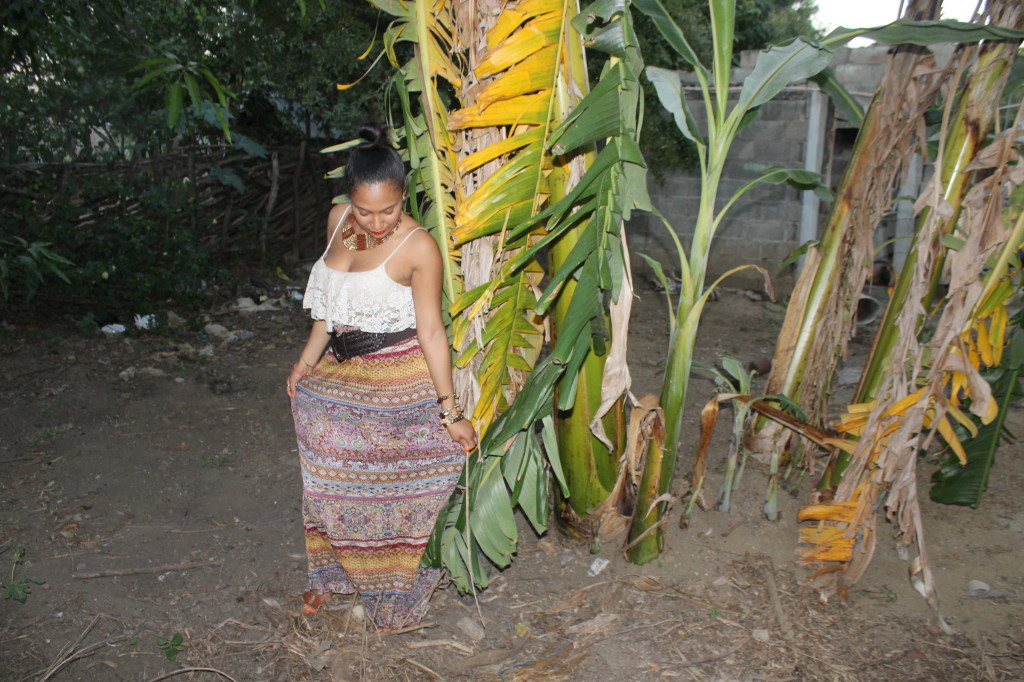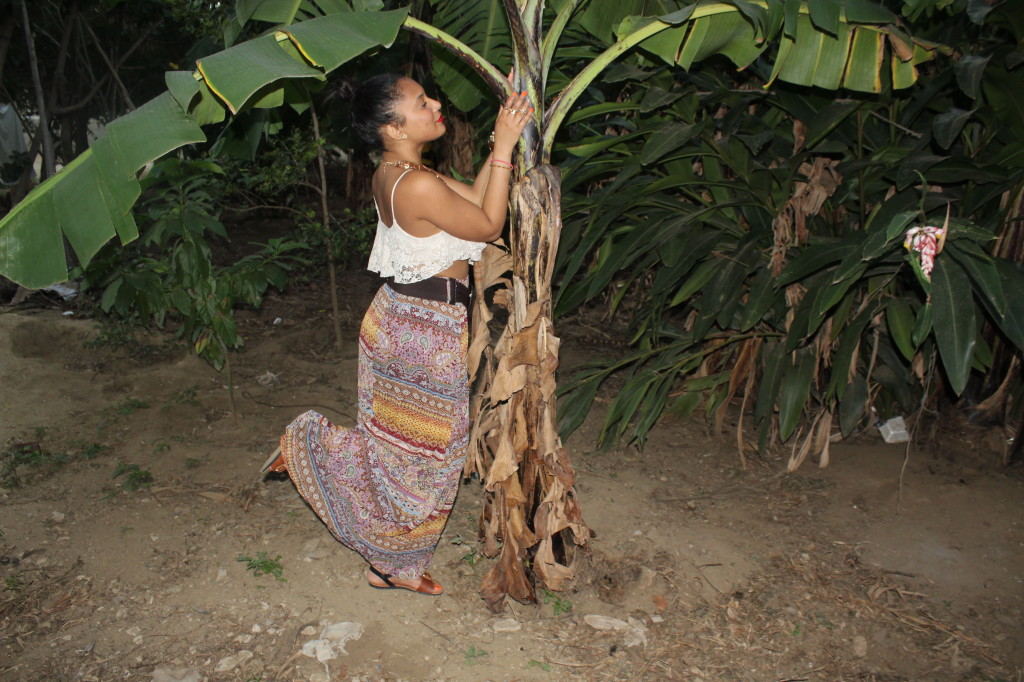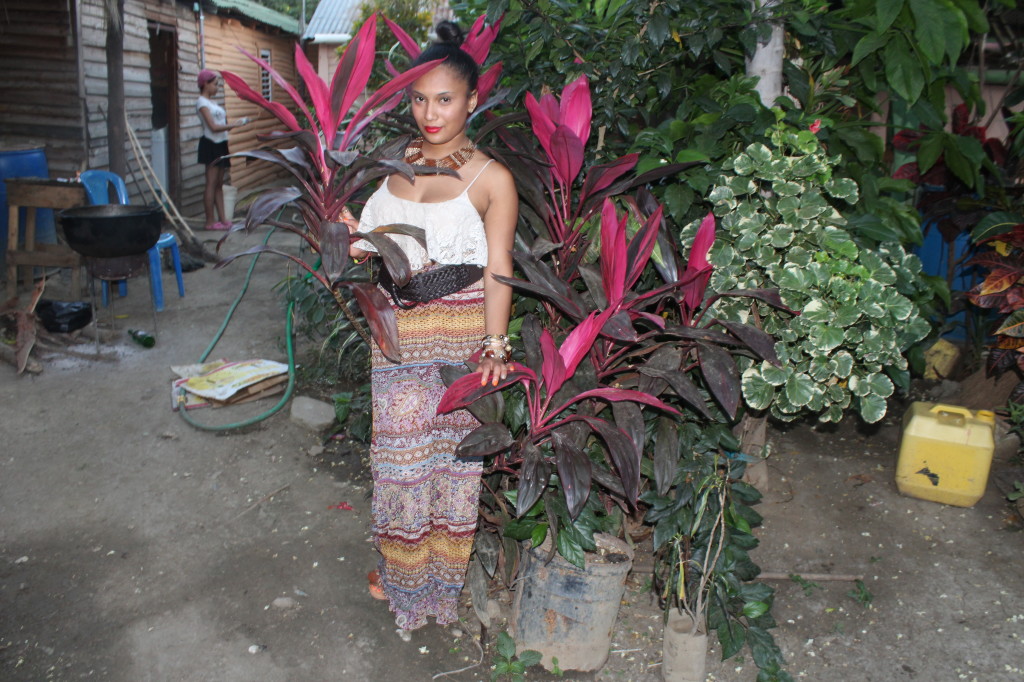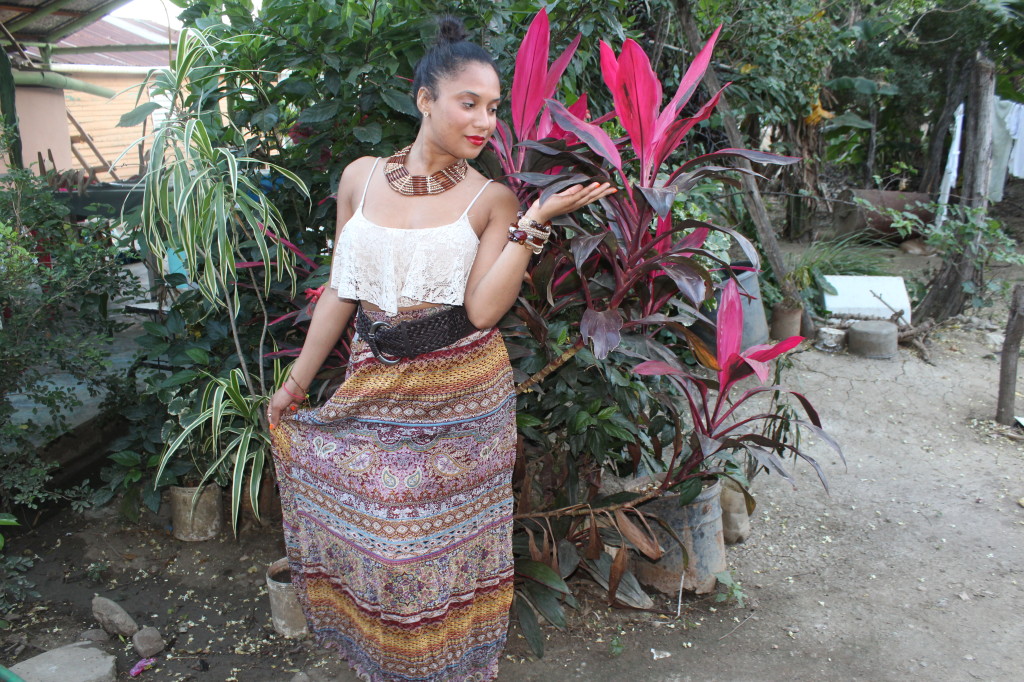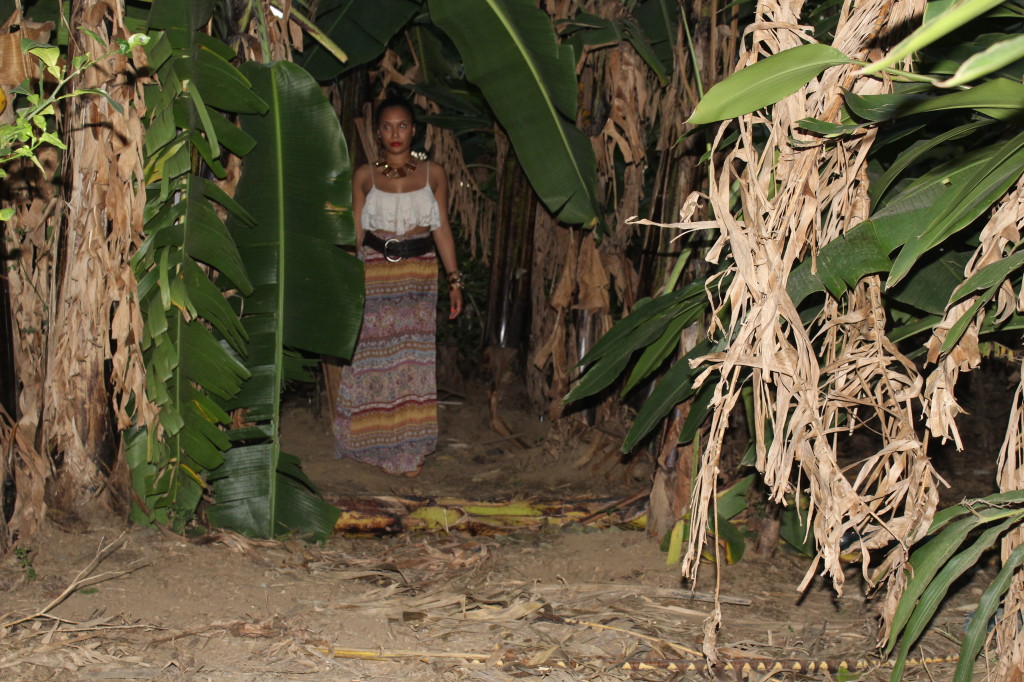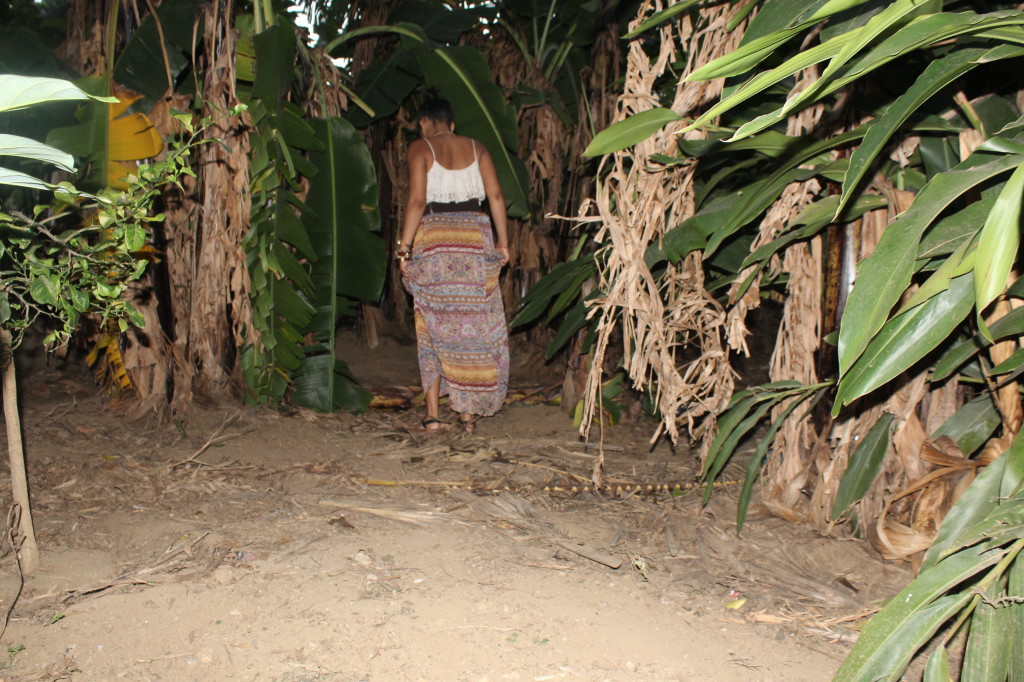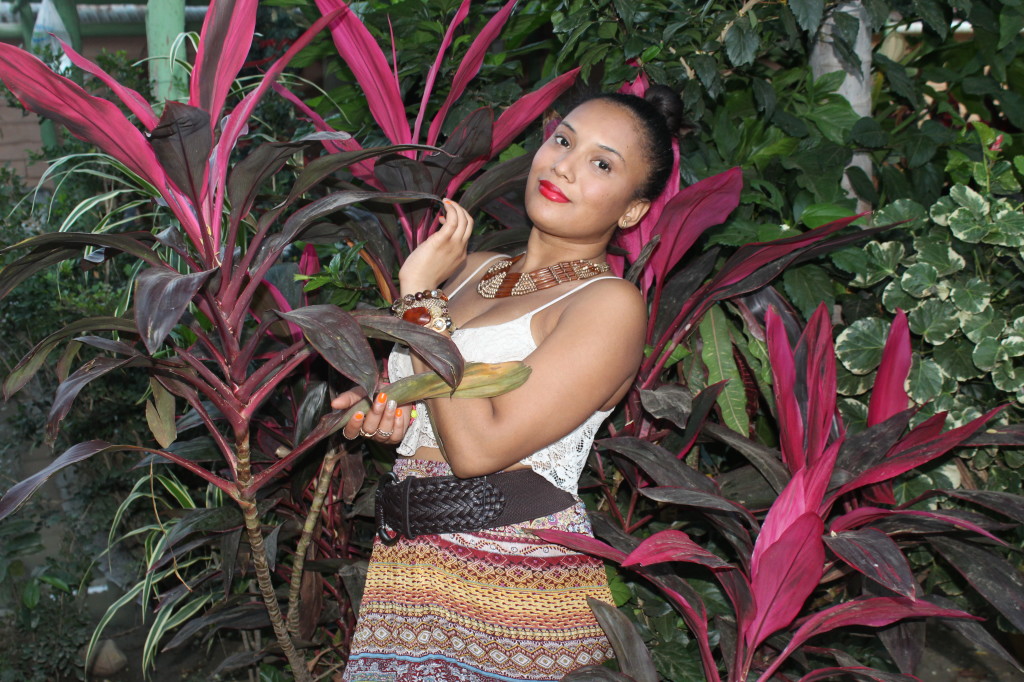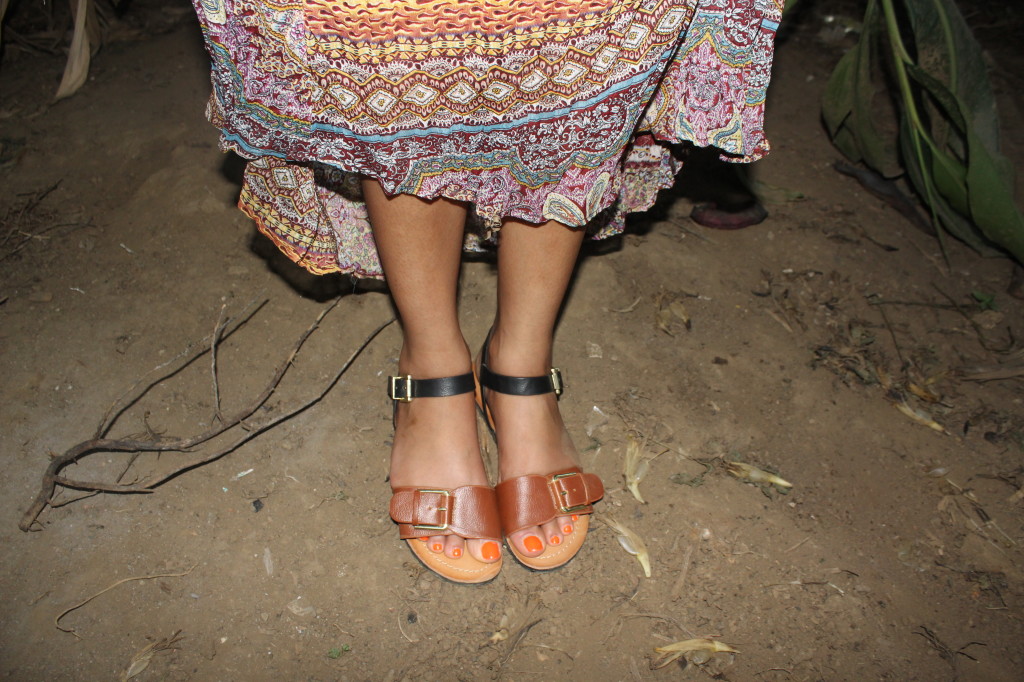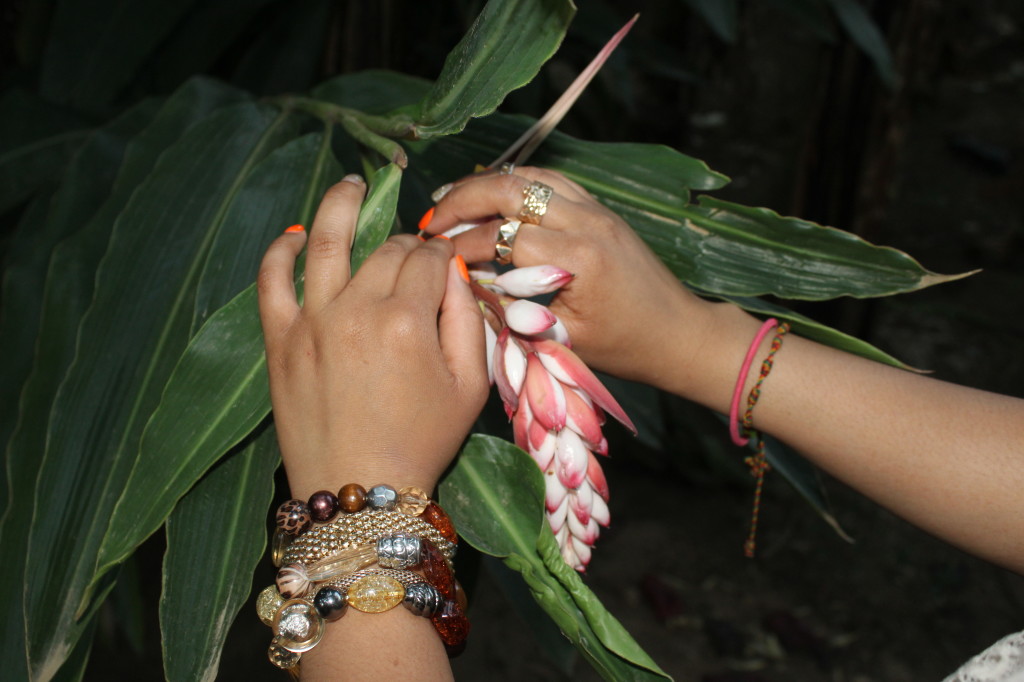 Location: Dona Antonia, Dominican Republic
Photos By: Ronaldi Morel
Skirt: Jay Jay Fashion (NYC Boutique)
Top: 2 Cute
Shoes: Zodiac Shoes (NYC)
Accessories: Burlington Coat Factory

Comments