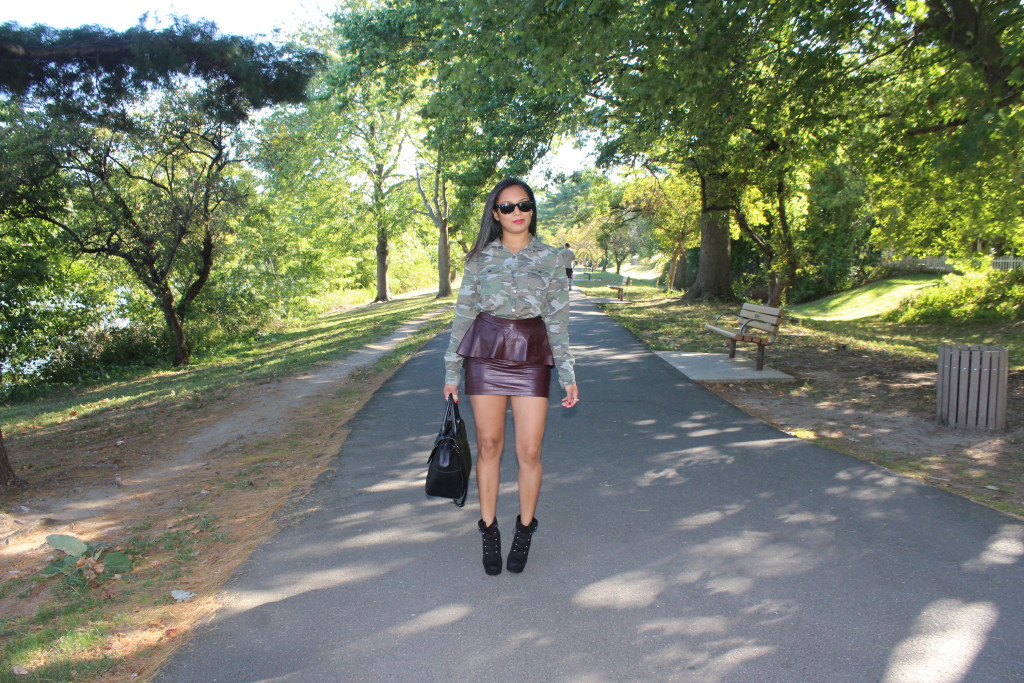 Fall is here! I truly love this season, specially for the fashion. Who doesn't love cute boots, knitted sweaters and soft scarves? However, The first couple of weeks of Autum can get really confusing weather wise. You wake up to a cool day,  so you grab a jacket and long pants. Than when you walk out for lunch you're in the middle of a heat wave.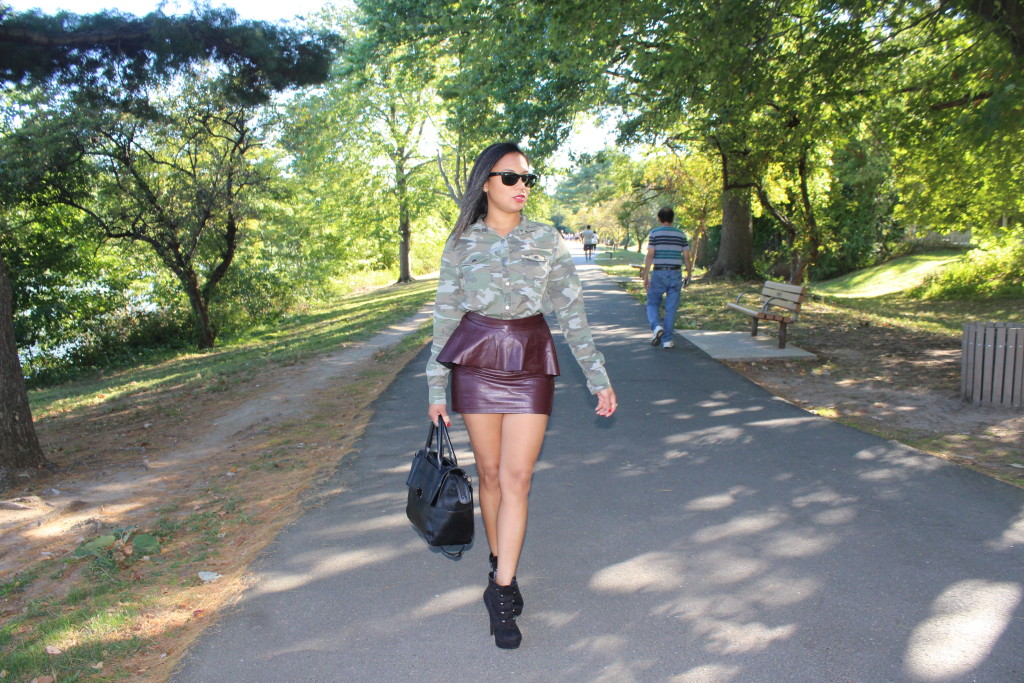 My solution to this issue? Wear the best of both worlds. I try to dress comfortable with pieces that can sustain the current climate.
I have all of the combinations down packed. From a dress with jean jacket, to a skirt with a blazer or shorts and long sleeve.  You name it, I got it!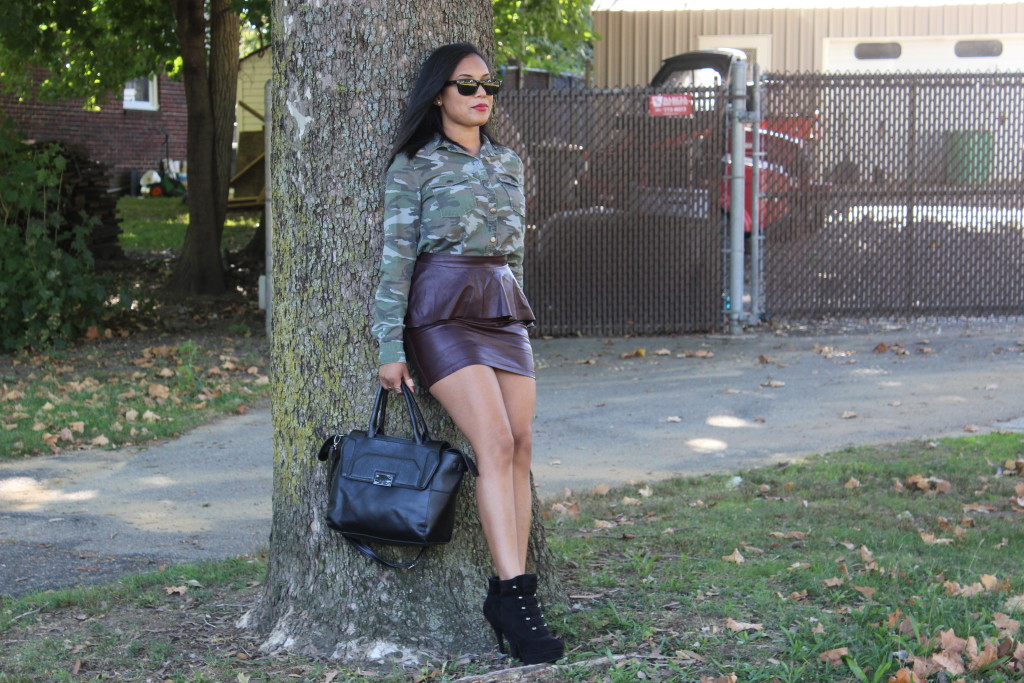 There is only one rule for this weather confused style, make sure that it looks good! For this photo shoot I decided to pair a camouflage top with an earth tone leather skirt and some military style booties. I added a pop of red on the lips and voila!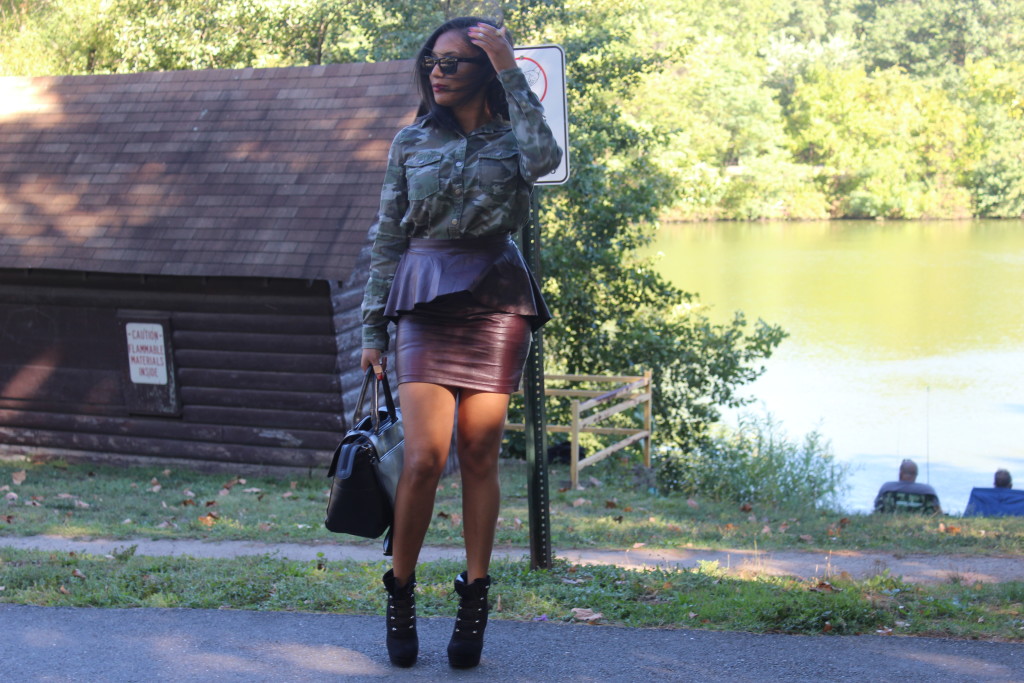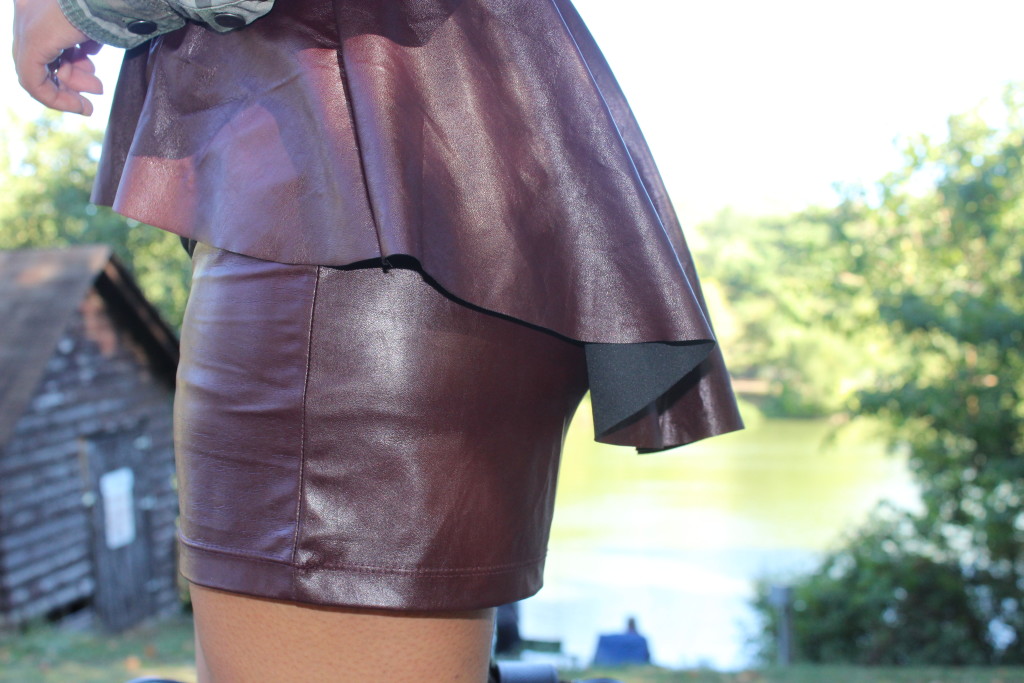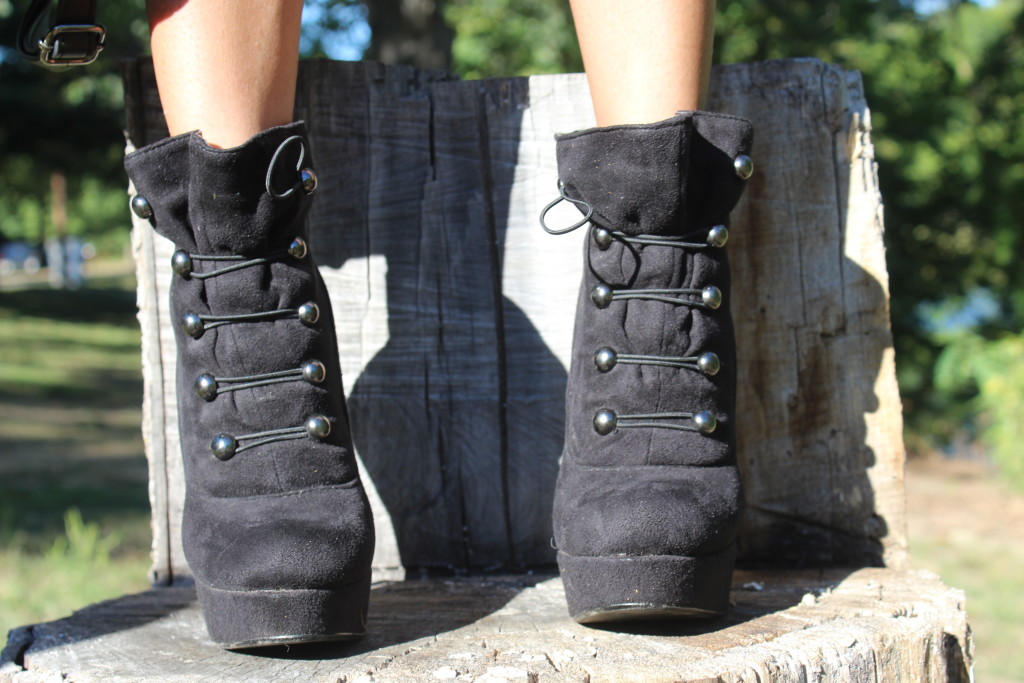 Top, Skirt and Boots: Forever 21
Bag: Target
Shades: Ray-Ban

Comments