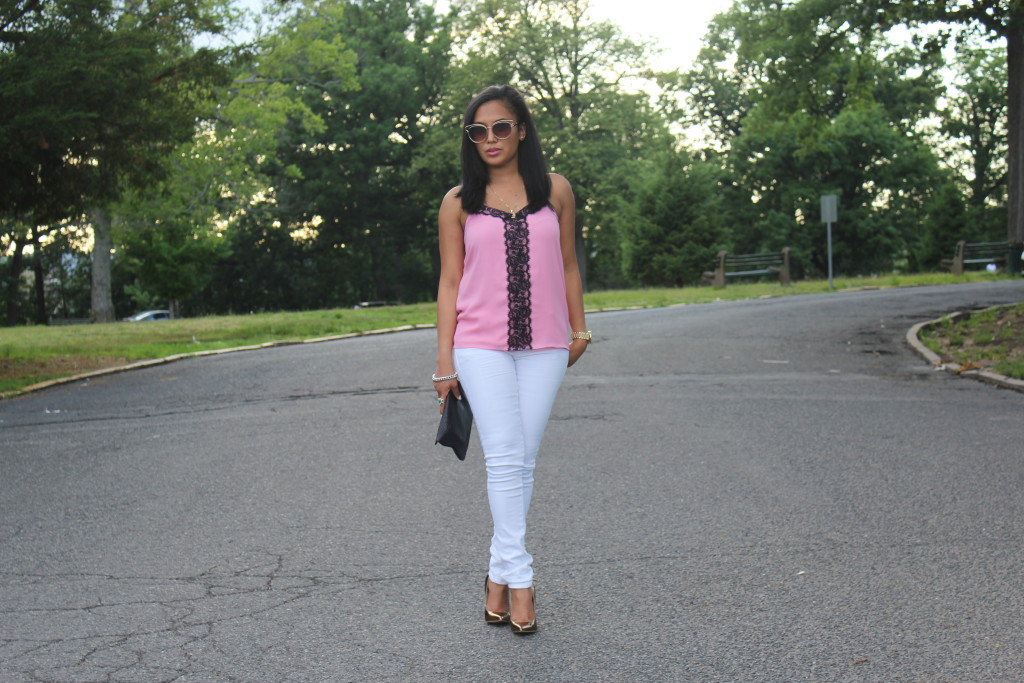 It's that awkward time of year where we're transtioning from Spring to Summer and the weather has us confused. Choosing a pretty and casual outfit shouldn't add to the confusion. I am personally love with the lingerie inspired fashion.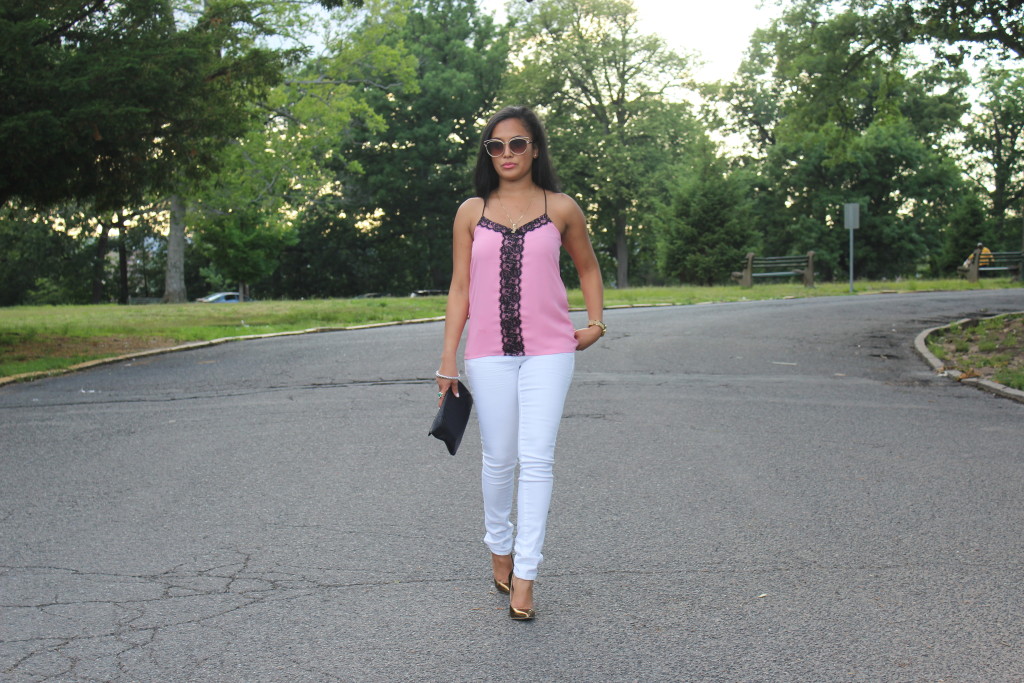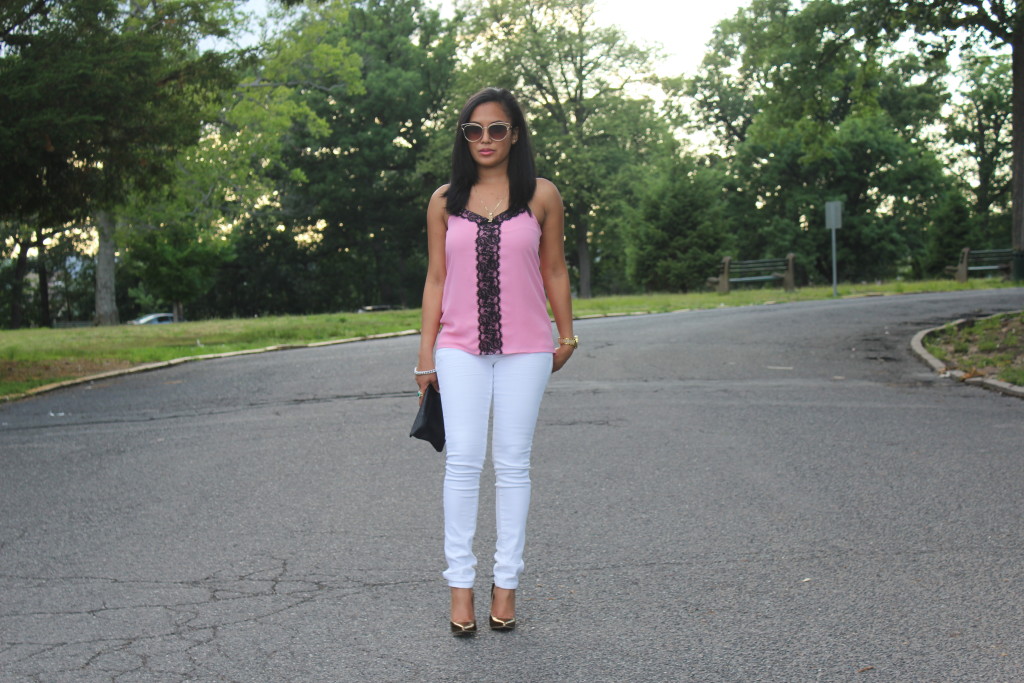 This sexy trendy look gives us a chance to expose a little bit of what we have been hiding behind the bedroom doors. The soft  textures are extremely comfy to wear out. From silk, to sheer chiffon and lace; you name it. There are many styles out there for us ladies to take advantage of and look sexy at all times.
I chose topper up this delicate blush pink top with white pants and gold heels to give the outfit a summer glow look.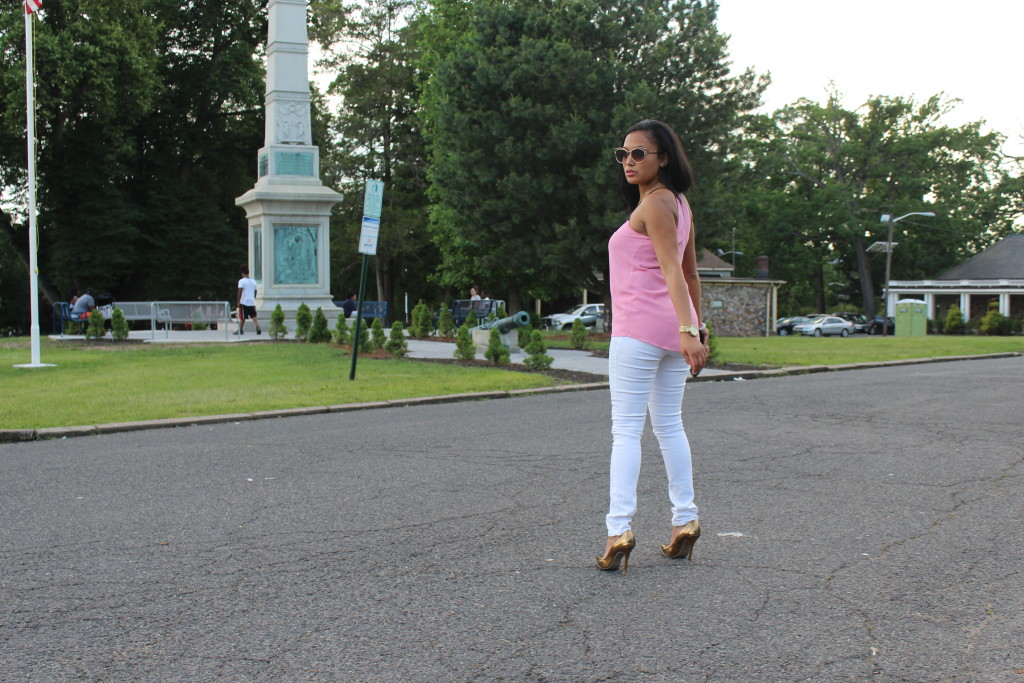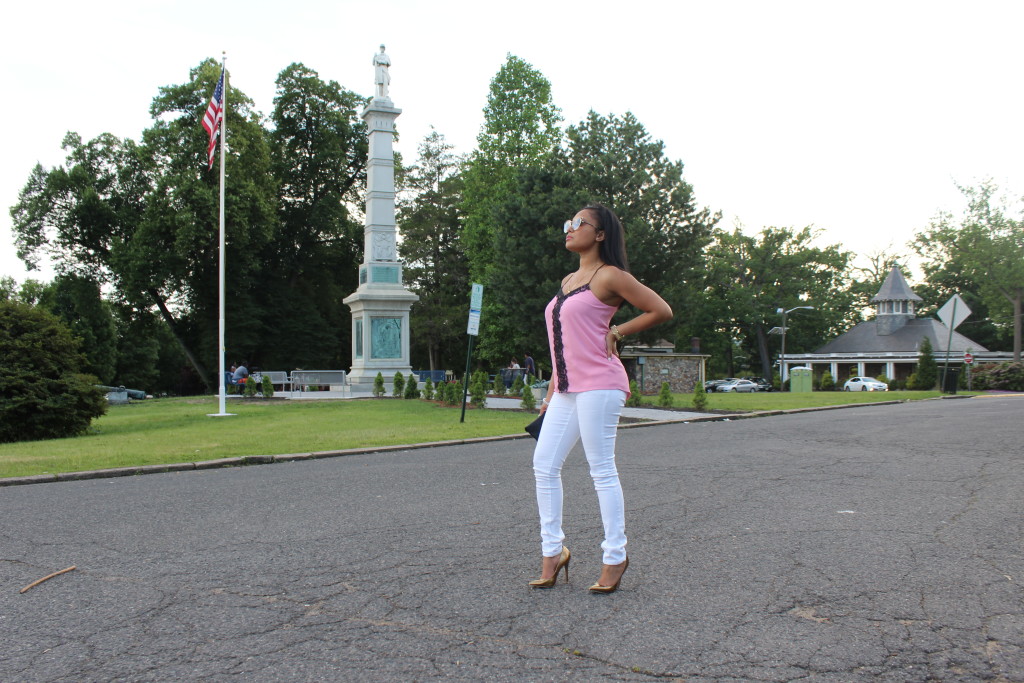 Top: Express
Pants: Colorina Fashion (NYC boutique)
Shoes: Bakers Shoes
Bag: Express
Glasses Windsor Store
Photos by Kareem
You can visit https://www.instagram.com/kcram_photos/

Comments