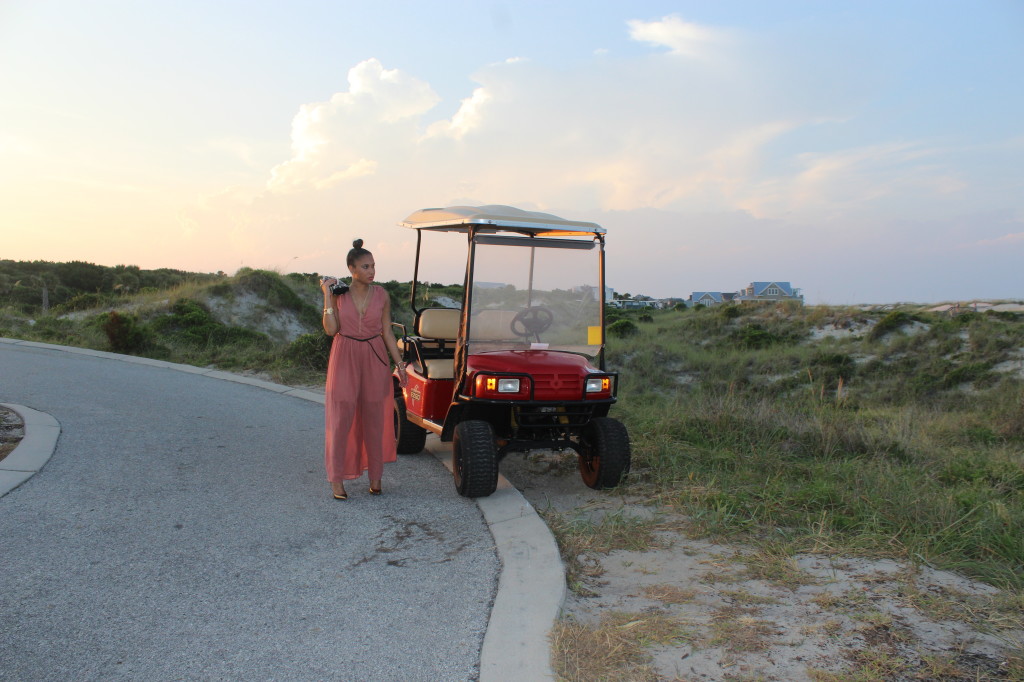 While planning my trip to Bald Head Island, North Carolina; my cousin and friend notified me that they were able to get us reservations to "The Shoals Club" one of the two exclusive country clubs on the entire island. At that point the first thing that came to my mind of course was, "What I'm I going to wear?"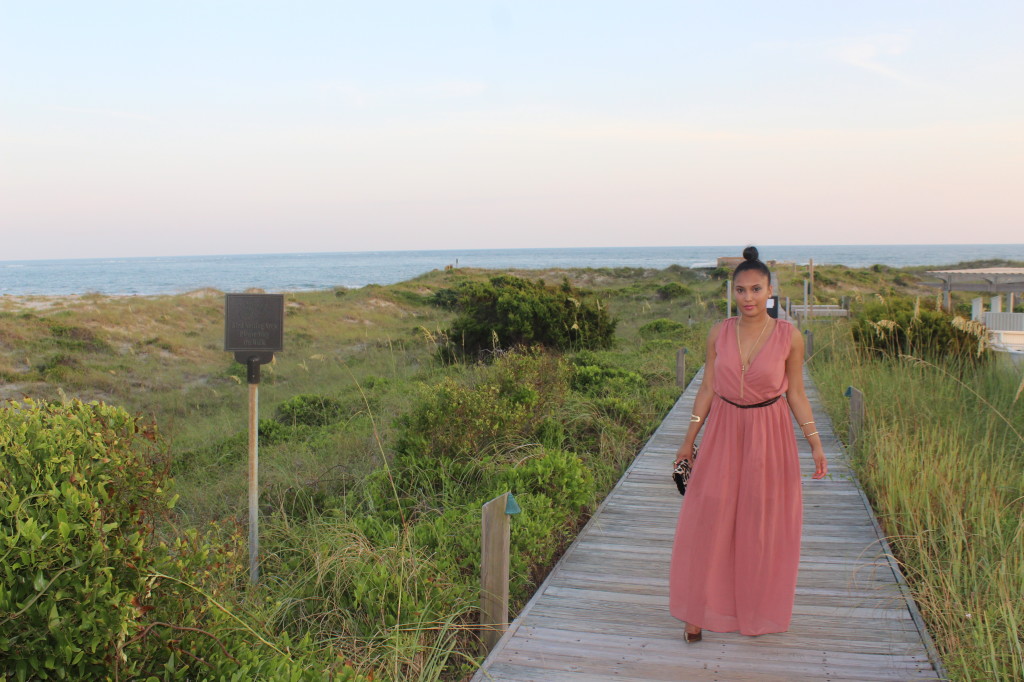 I had promised myself that since this was going to be such a short trip, I wasn't going to shop for it. I had to put my fashionista senses into work and put together outfits with what I already have.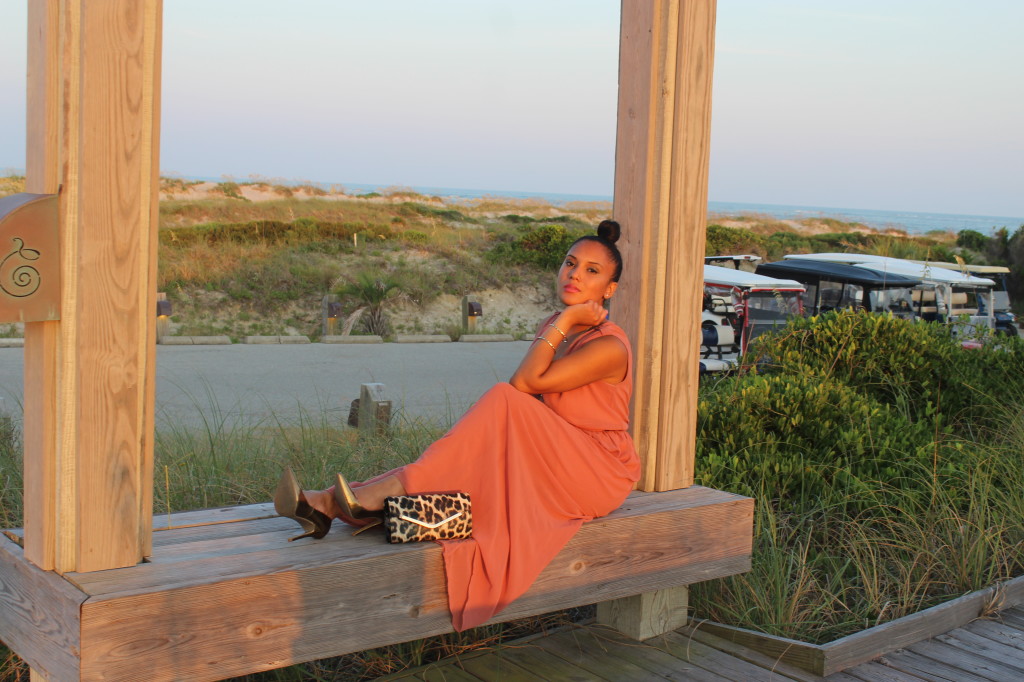 After digging around in my wardrobe I was able to find the perfect piece! This beautiful vintage jumpsuit from "Fashion Affair Boutique" screams fancy beach vacation! All over!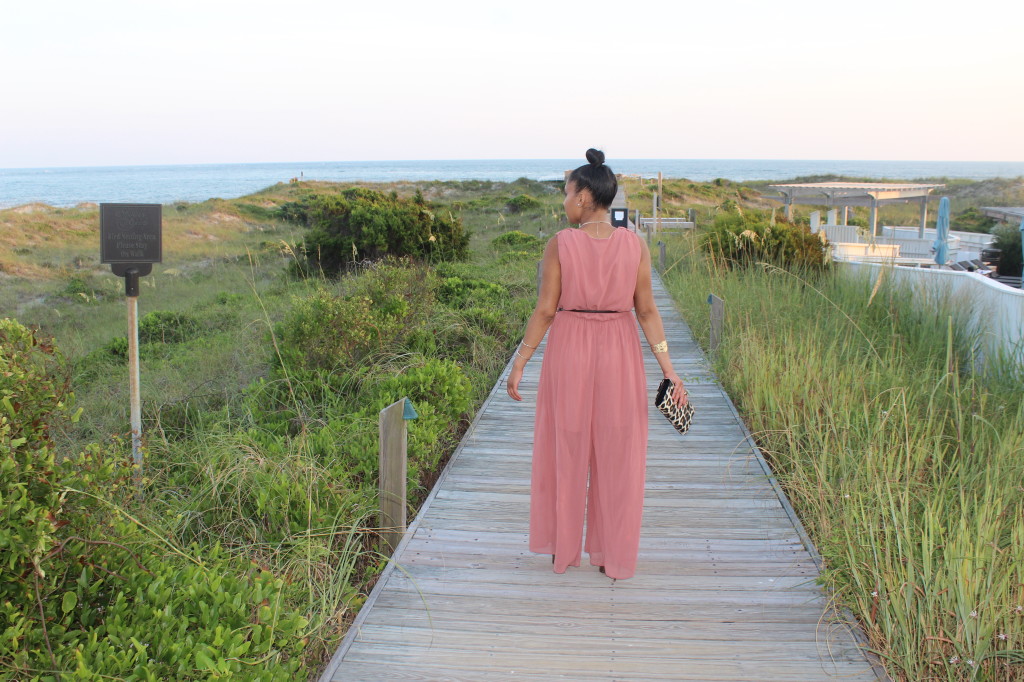 Ever since the moment that I tried on this little number at Fashion Affair, I have felt like a Greek Goddess. Made out of chiffon with a stunning deep v neck and super wide pants, this salmon pink jumpsuit brought my vision to life.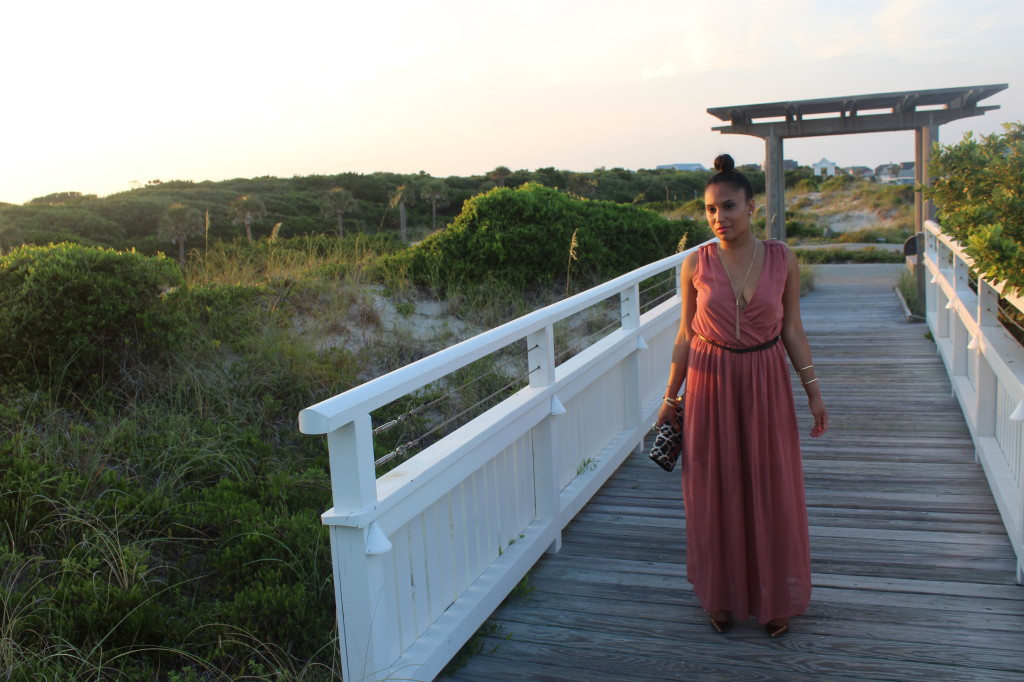 I accessorized my look with some arm cuffs to follow the ancient Greek theme. I also threw on some metallic gold and print to add some funk and pop to the outfit.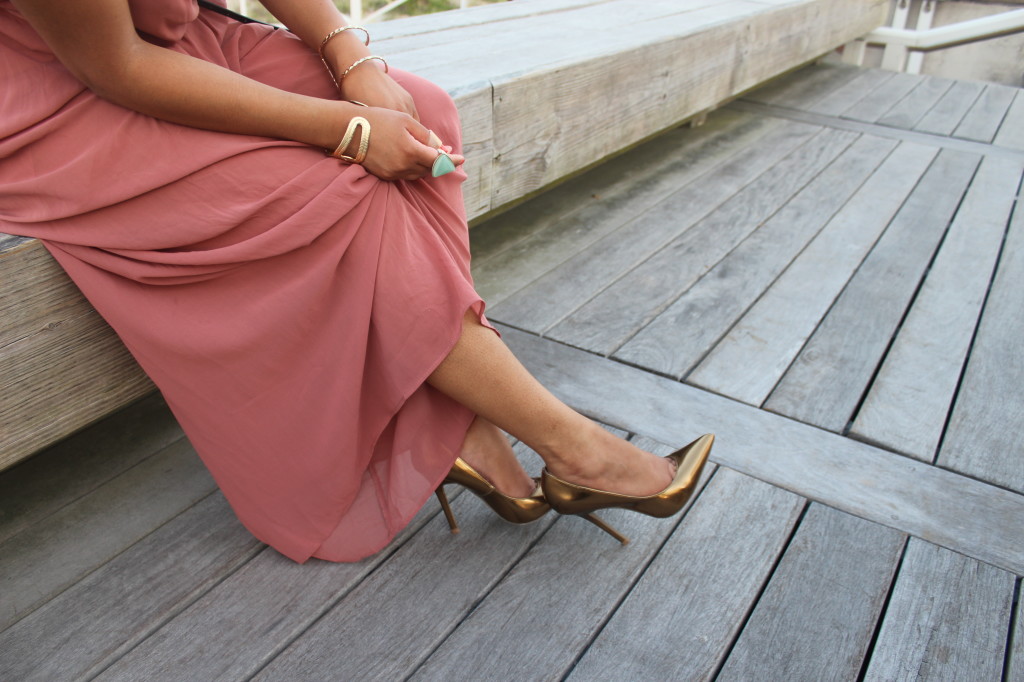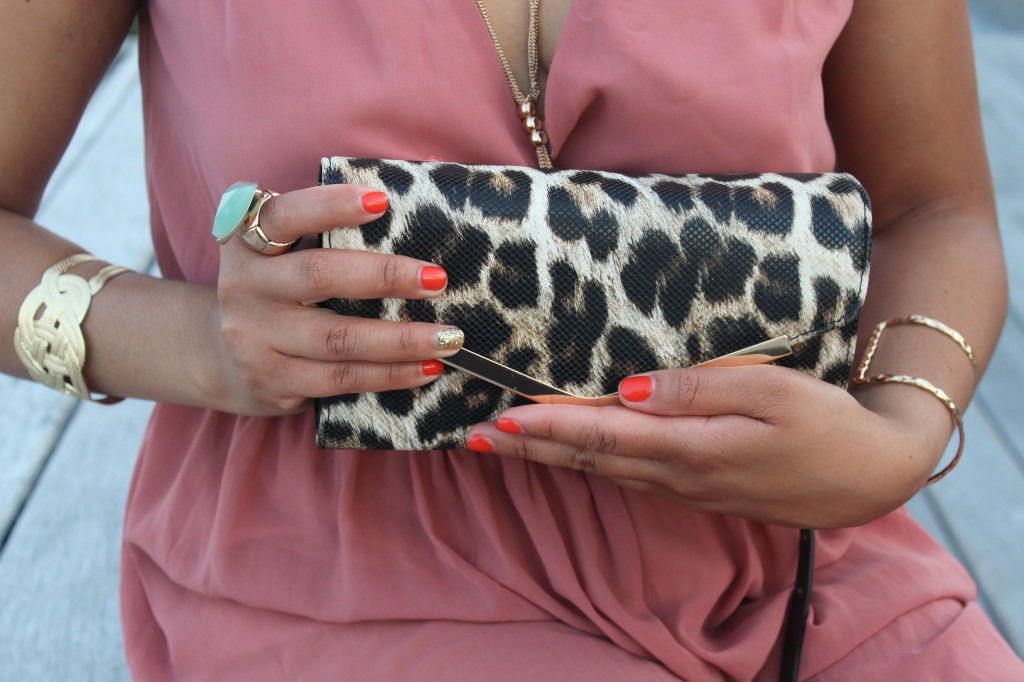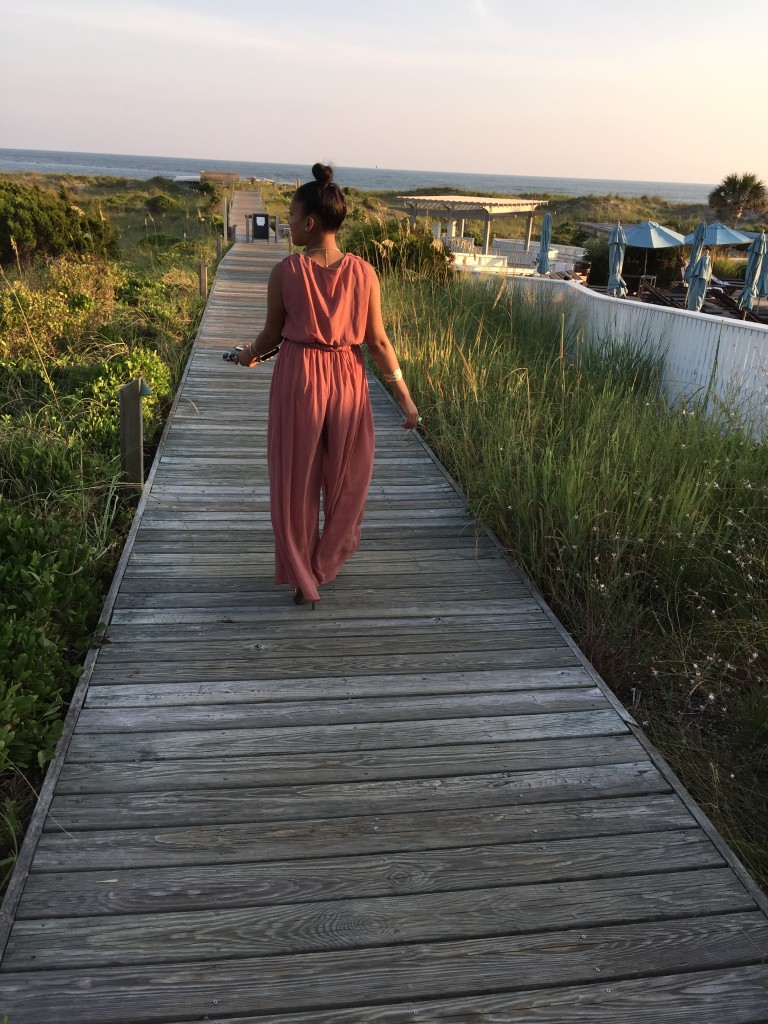 For more information and to shop this boutique visit OnlyAtFab.com
Jumpsuit: Fashion Affair Boutique
Shoes: Bakers
Bag: Mandee
Accessories: Of Hope Jewelry
Location: The Shoals Club, Bald Head Island, NC
Photos by: Liliana Torres

Comments